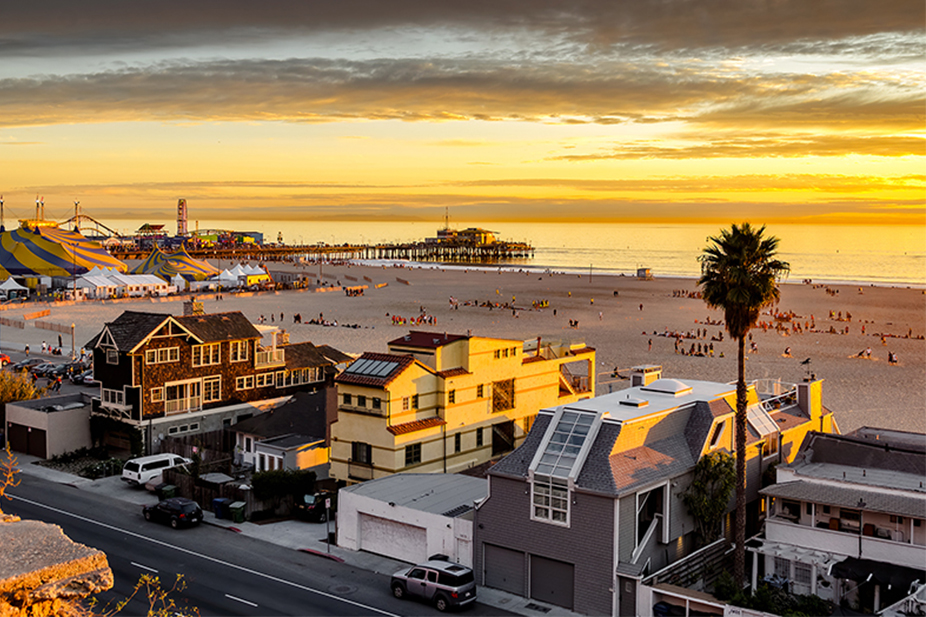 With its easy access to the beach, incredible attractions, world-class fine dining, excellent schools, and exceptional quality of life, it's no surprise that Santa Monica is considered one of the most coveted places to live in Southern California.
And while it is a city that already sells itself, those planning to put their home on the market will still need to take the right steps to achieve the best results. Selling a home can be a time-consuming and emotionally draining process. It isn't as simple and straightforward as listing your Santa Monica home and then waiting for interested buyers.
Unless you're a real estate professional, putting a home on the market is likely something you haven't done during the past several years (or ever, if you're a first-time seller).
To help you navigate the complex process of selling your home, we've prepared this informative home-selling guide. Here, you'll be able to find time-tested tips that will help you reach more prospective buyers and make the most from the sale. We'll also include a list of several key mistakes to avoid so you'll know how to make the best, most well-informed decisions by the end of this home-selling guide.
How to Sell Your Santa Monica Home Effectively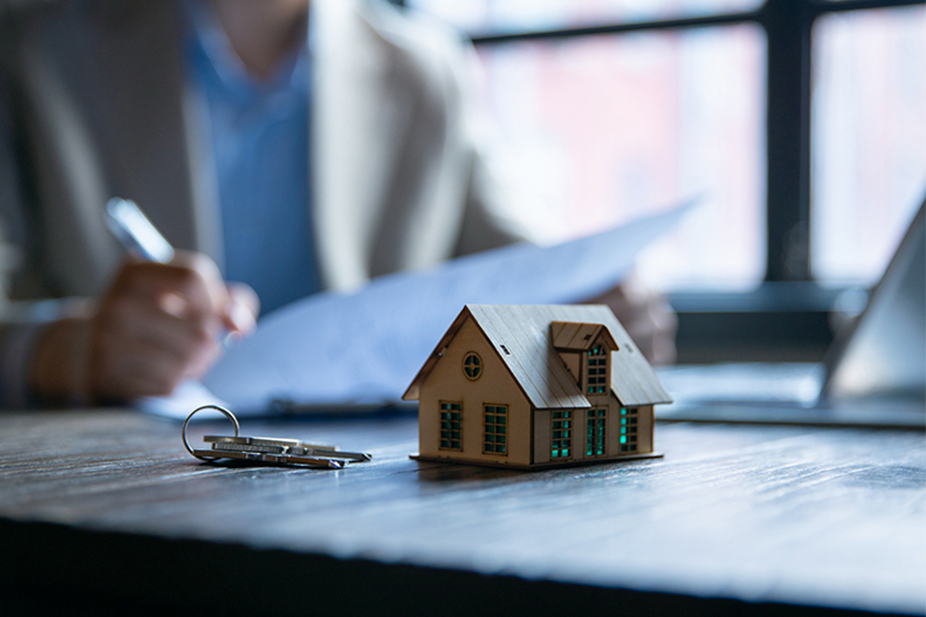 With preparation and the right strategy, you'll be well on your way to selling your Santa Monica home. Here are some helpful tips to consider:
Evaluate your goals
Before prepping your Santa Monica home for the market, one of the most crucial factors you need to consider is where you're planning to relocate to. Whether you're planning to upgrade or downsize, it's important to think about the timing and how the move will affect your finances and other aspects of your life.
The real estate market right now comes with increasing mortgage rates and record-high prices so it's essential to reassess your current finances before taking the next steps. Find out whether you'll be able to afford to move into a new home while your current residence is on the market or if you'll need the proceeds earned from the sale as a down payment on a new home. Renting is also an option if you haven't decided where you want to live long-term.
Consider your needs
Your own needs impact how much your home ultimately sells for. When you're in a hurry to sell, there won't be much room for negotiation, hence making you prone to accepting a lower offer. People who are highly motivated to sell – due to work relocation due or other major life changes – tend to compromise and be more willing to reduce profit margins just to complete the sale.
On the other hand, those who aren't in a rush can choose not to accept an offer unless it meets – or exceeds – their expectations. This puts you in a more advantageous position, allowing you to bide your time and wait for the right buyer to come along. And even if you're unsuccessful, you're not really in a worse position as you can just carry on for another year while building more equity.
Finding a local realtor
Putting a home on the market can be a stressful and time-consuming endeavor. Selling a home is a complex transaction that requires expertise and a considerable amount of time to get a favorable outcome.
The best way to get top-dollar for your Santa Monica home while minimizing stress is to work with a real estate expert with comprehensive knowledge of the local market. An experienced and knowledgeable Santa Monica real estate agent will know precisely what prospective buyers are looking for, and how to get their attention. You can rely on them to provide expert guidance and support as you navigate all the different steps of the selling process, from listing through closing.
If you're looking for a Santa Monica Realtor with in-depth knowledge of the market including current pricing trends, inventory, and other key factors, call Nili Hudson today.
Pricing Your Property
When you're selling a home in Santa Monica, price is one of the most important factors you'll need to consider. You want to avoid overpricing your home as this can "tarnish" its desirability, especially after two to three weeks on the market. Although you can reduce the price later on, this could make your listing appear stale, leading some buyers to think there might be serious issues with your home.
To help you set an ideal price for your home, you can request a comprehensive comparative market analysis (CMA) from your agent. A CMA estimates a home's price based on similar homes that have recently sold in your community or area. Your agent will provide an in-depth CMA report to help you set a reasonable yet competitive price for your home to attract prospective buyers.
When to sell your Santa Monica home
Listing your Santa Monica home at the right time helps you attract more prospective buyers and earn the most profit from the sale. If you're not in a hurry to sell, taking time to do some market research so you can time your sale correctly is always a smart move.
In terms of price, springtime is typically the best time to sell a home in California. The median sale price for homes in California in the spring is around $760,000, which is about $40,000 more than the yearly average. If you're looking to sell your home as quickly as possible, May is often the best month, with homes staying on the market for 25 days on average – 11 days faster than the annual average.
Keep in mind, however, that this is just a tiny slice of a bigger, broader overall picture. The best time to list will depend on your current situation along with a number of other factors. For this reason, it's best to seek advice for a local Santa Monica real estate expert to help you determine the best time to list your home.
Renovating and Upgrading
Is it a good idea to invest more money in a home you're about to sell? The answer to this question depends on what you can recoup on the expenses you incurred to upgrade.
Keep in mind that in most cases, home renovations and upgrades do not recoup their full costs. It's better to focus on small yet impactful upgrades rather than major renovations. Besides, every buyer has their own personal style and tastes, so investing a sizable amount on a specific look or upgrade might not be the best move.
Repairs
The best way to determine which repairs you should complete before putting your home on the market is to get a professional pre-listing inspection. At around $500 (more for larger properties), a pre-listing inspection isn't exactly cheap, but it's an effective way to identify any underlying major issues that will later on be uncovered in the buyer's professional home inspection.
Should the buyer's inspection reveal major issues with key components like your roof or plumbing system, the buyer might request a credit to resolve the problems on their own after purchase – or choose to simply walk away from the deal.
Staging your home
After you've completed the necessary repairs, you may want to consider hiring a professional stager to showcase your home.
Staging puts your home in the best light possible, highlighting its best features and prompting buyers to imagine the home as their own. It could involve decluttering and rearranging your existing furniture, or it could be a major project that might require renting entirely new furniture to best showcase your home.
An experienced real estate agent will offer advice on whether staging can increase your home's value significantly.
Maximizing profit
One of the simplest and most often-used strategies to increase the value of a home is to fully remodel and upgrade the kitchen or bathroom. Many home buyers, however, are looking to move in quickly and then remodel parts of the home according to their personal style and preferences. While completing key renovations does increase a home's value, planning your listing price strategically is often a better way to get the most for your home.
Consult your real estate agent to find out whether it's a good idea to offer your home at a competitive price in line with the current average prices in Santa Monica. Entering the market at an ideal price point is essential since pricing too high or low can result in a stale listing or money left at the table.
Setting a compelling price based on current trends in Santa Monica increases the chances of creating a bidding war among interested buyers. If successful, you could walk away from the transaction earning a higher profit than if you initially set a higher listing price. Although you'll still have to weigh the advantages and disadvantages of every offer, your agent will discuss the pros and cons with your to help you find one that fits your long-term goals.
How to deal with multiple offers
If you and your agent manage to set the perfect listing price for your Santa Monica home, be prepared to handle multiple offers and requests to tour the property. This process can be overwhelming especially for first-time sellers.
Depending on how hot the current market is, interested buyers could frantically outbid each other to get their offer accepted. While this is of course favorable for you as the seller, avoid losing sight of your goals. The highest offer may not always be the "best" one for your long-term needs.
This is another reason why working with a seasoned real estate expert is essential. In a heated bidding war, a real estate agent will explain exactly what every offer brings to the table. Depending on your goals, your agent can identify which offers help you save the most time, and which ones can net you the most profit.
Selecting the right offer
Your long-term needs will determine the right offer to accept. Are you after the most secure transaction or do you want to get the highest sale price? Are you in a rush, or can you afford to wait until the right offer on your Santa Monica home comes by?
These are some of the key questions you'll need to ask yourself when you're sorting through multiple offers.
Key Mistakes to Avoid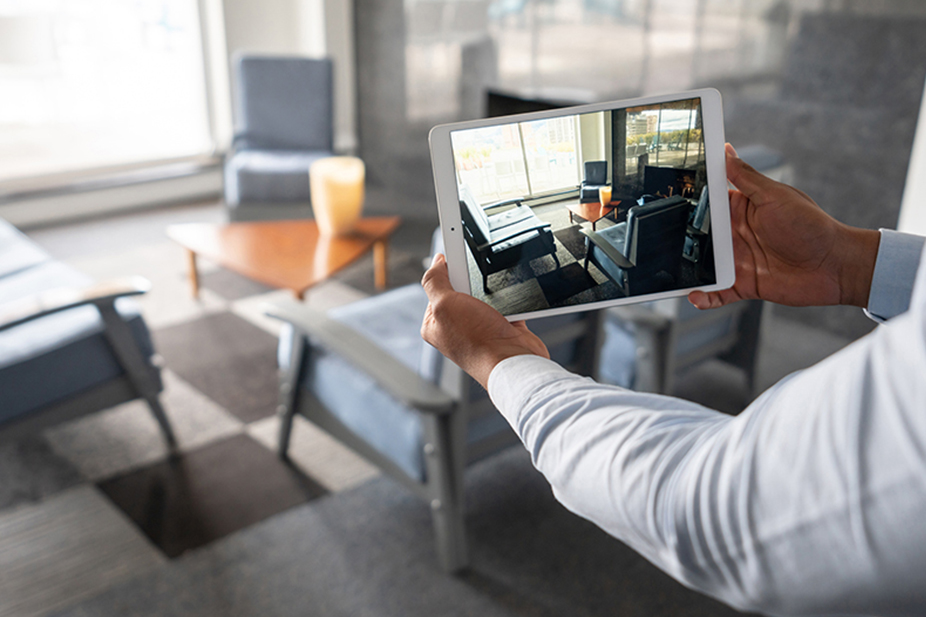 Selling a home is a complex transaction. It's easy to make mistakes that could potentially derail the process and push you back to square one.
Knowing what to expect as you navigate the process will help you make well-informed decisions while avoiding potential pitfalls that could delay the transaction or break the deal entirely.
Below are some crucial mistakes to avoid when you're selling your Santa Monica home:
Letting emotions get in the way
Emotions can often get in the way when you're selling your home. Many sellers find it difficult to keep their emotions in check when it comes to letting go of a place they've lived in for years, and that's understandable.
While taking emotions out of the equation can be hard, it's not impossible. All you need is the right mindset. Try to think of the transaction from a purely financial perspective so you can avoid letting emotional aspects get in the way.
Selling to unqualified buyers
Asking for a pre-approval letter from a mortgage lender or proof of funds for cash purchase to determine if a seller is financially capable of buying your Santa Monica home is a completely reasonable request.
Entering a contract with a buyer could be contingent on the sale of their current residence, which may put you in a tight spot in case you need to close by a certain date.
Expecting to get the asking price
Be prepared for back-and-forth negotiations. Smart buyers are always looking to negotiate to get the best deal, so you may have to play ball if you want to complete the transaction.
A good strategy is to list your Santa Monica home at a price that will entice buyers, but still has some leeway to account for negotiations. If done right, prospective buyers will feel like they're getting excellent value while you get the right price you're aiming for.
Whether you get below or above your asking price, however, will still largely depend on how effective your marketing strategy is and whether you're currently selling in a buyer's or seller's market.
Trying to conceal major problems
Some home sellers make the mistake of thinking they can successfully hide major problems in their property, unaware that any existing major issues in a property will come to light during the buyer's inspection.
States such as California also have disclosure laws, which legally require sellers to provide "meaningful disclosures" regarding the home they're selling. Failure to disclose these existing defects and issues that affect the home's value or desirable will result in substantial liability for the seller and their agent.
You can either fix the problem before listing your home, reduce the price to account for the issue, or list the price at market value and then offer credit to the eventual buyer to resolve the problem.
We hope you've found this home-selling guide helpful and informative!
Work With Santa Monica's Top Local Real Estate Expert Today
If you're looking to work with a top Santa Monica Realtor to assist you as you navigate the different steps of the selling process, get in touch with Nili Hudson today!
With over 30 years of experience, Nili is the best of the best when it comes to Santa Monica real estate. Her expertise in the local market and client-centric personalized services have made her one of the best Realtors to work with.
Call Nili Hudson today at 310.486.0807, or send her an email here.
Letting emotions get in the way