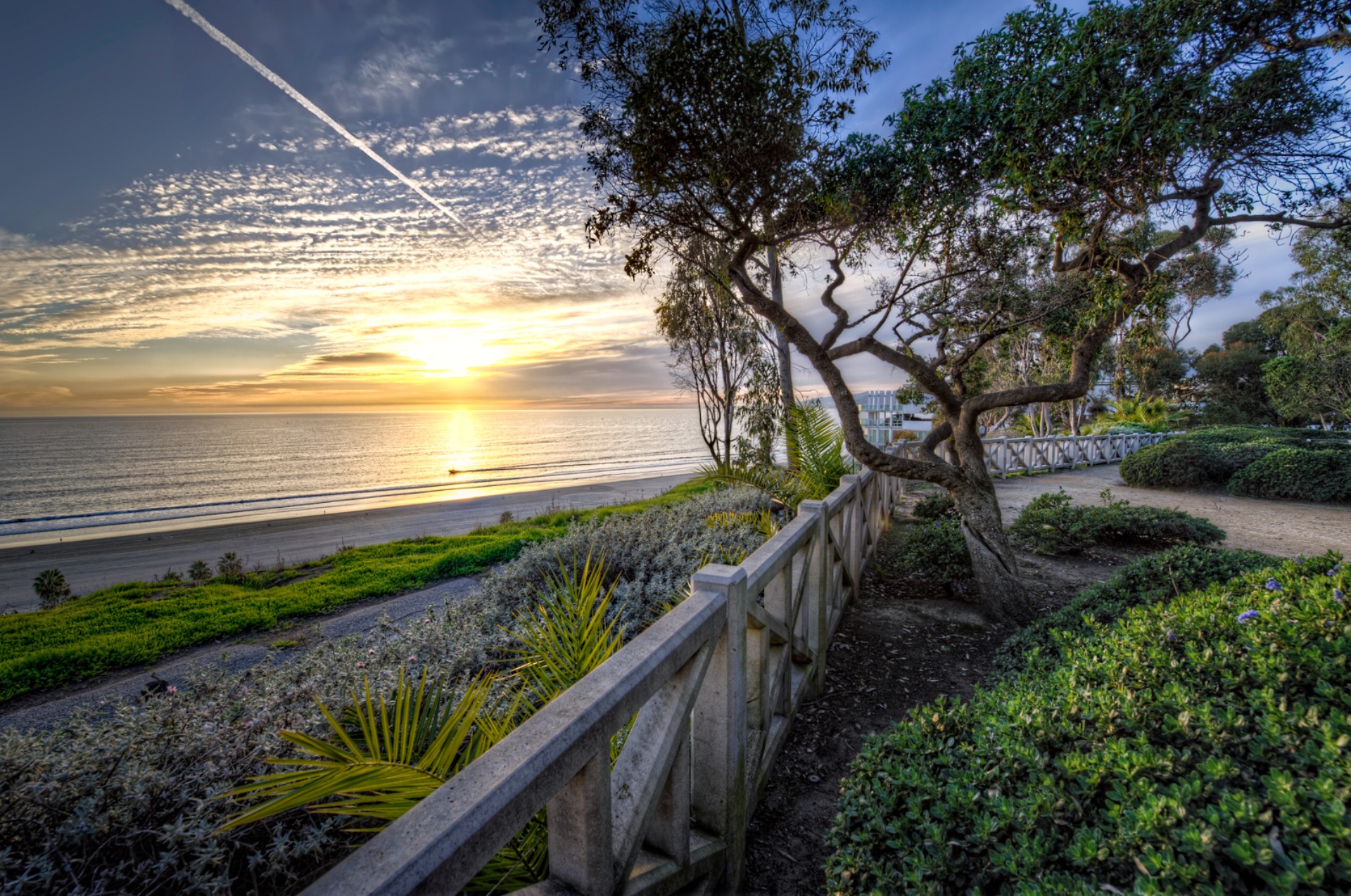 With its summery breezes, large sandy beaches, and rows of stately palms, Santa Monica is the epitome of the Southern California lifestyle. From the Santa Monica Pier with its iconic Ferris Wheel to the grand arts and entertainment options, people don't just live here—they thrive.
While Santa Monica seems like quintessential Los Angeles, too—the sun-soaked LA of TV and movies—it's a city of its own, and unlike any other. Barefoot beachgoers sip organic juices alongside Hollywood A-listers. Tourists peruse boardwalk vendors as burly locals work out at Muscle Beach. All along the streets, you'll see shiny new Teslas, VW buses topped with surfboards and Maserati's parked side-by-side.
With such an abundance of outdoor activities, it's no wonder Santa Monica's residents are famously easygoing. Ride a beach cruiser down Main Street or rollerblade along Ocean Front Walk. Stroll the scenic cliffs of Palisades Park and take in the crashing waves below. Hike or camp in the Santa Monica Mountains. Or greet the sunrise on an early morning surfing session. Why stress, when life is this good?
The Third Street Promenade and Santa Monica Place are Downtown Santa Monica's premier shopping and dining destination, drawing visitors from all over the world. While many locals prefer the more relaxed energy of Main Street and Montana Avenue, lined with boutique shops, coffee houses, and end lesscafes and restaurants. Whatever your flavor, you'll find it: hip-and-healthy eateries, taco trucks, boisterous family-friendly diners, and much more. Or splurge on one of Santa Monica's seven Michelin star restaurants, including Dialogue and Rustic Canyon.
Read More