Main Content






Living well is everything
Section 2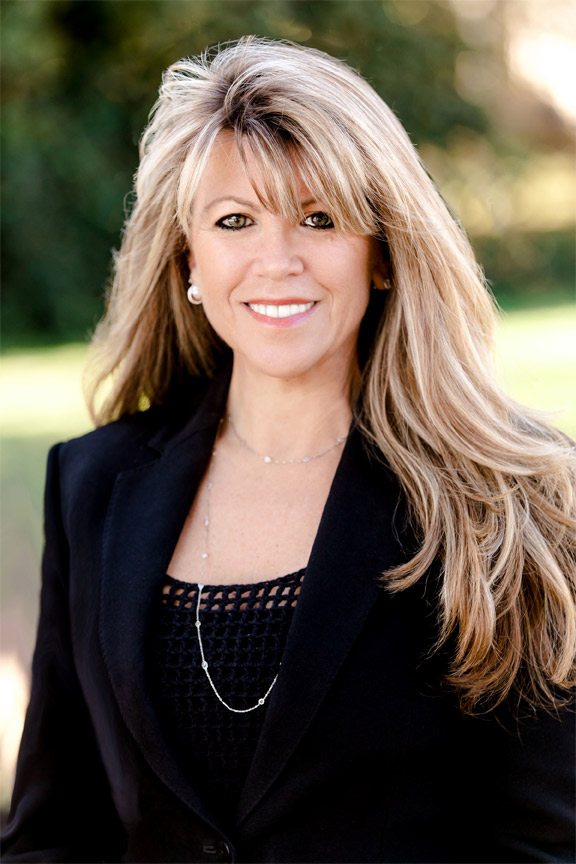 Representing fine
properties and distinguished clients for over 30 years.
James Michener once said, "The master in the art of living makes little distinction between their work and their play, their labor and their leisure. They simply pursue their vision of excellence in whatever they do." This quote fits Nili Hudson perfectly because she loves life. As an avid skier, scuba diver and underwater photographer, Nili brings a real sense of high-quality, energy, and enthusiasm to all parts of her existence.
"Living well is everything," are not simply words to Nili. They also reflect her ethos to be of service -- whether it's in pursuit of serving her clients or her community.
Nili Hudson is one of the true stars of the real estate industry, with sales that put her in the top 1% of all agents nationwide and invitation-only membership in some of the industry's most prestigious organizations. In her 30+ years in the business, she has consistently earned praise, acclaim, and national recognition for the excellent results she achieves for her clients.
Read More
Section 3
Testimonials
"Buying a home in any time can be extremely challenging. Though in these times, it is even more so. It's crucial to partner with a real estate professional who knows their business inside and out, who has your back and who will steer you through the process to avoid pitfalls and issues. I found all of that in Nili Hudson. I interviewed numerous agents prior to choosing Nili. Her personality is extremely warm. She's also detail oriented, honest, and knowledgeable in her trade. She was great in making suggestions to make my offers more competitive. She was extremely communicative throughout the entire process. She had solid recommendations for knowledgeable inspectors to check my property and facilitated expediting all of those simultaneously. She was a fantastic partner in the process,"
"It's hard to even begin to describe how extraordinary Nili is. Let me start by saying that, in the madness that was the LA market in early 2021, Nili helped me to find and close on my dream home in a matter of about three months. The entire process was fast, seamless, efficient, and, dare I even say pleasurable and fun?! I went into it hearing stories of friends and acquaintances who likened the home buying process in 2020 / 2021 to a battlefield. My home buying journey couldn't have been smoother, and I know it is almost entirely because I worked with Nili. I knew I wanted someone with deep knowledge of the LA market and a lot of experience. I also wanted an agent who didn't"
"Buying our first home in early 2021 was not a walk in the park from the covid restrictions to the very low inventory - thankfully we had Nili as our agent to help guide us through the very challenging market conditions. She was with us every step of the way and the path was full of twists and turns before we ultimately found our perfect home. After an exhausting competitive bid process and then falling out of escrow on a house due to issues with the seller - we were starting to lose hope that we would actually find a home to buy. I joke that Nili found our home on the "dark web" but she was actually able to use her extensive network to find out about a pocket-listed"
"To anyone considering working with Nili Hudson as a real estate professional, this will serve to verify that you can do so with complete confidence. We have worked with Nili since 1997 on several matters involving the purchase, sale and leasing of real estate, including the purchase of our multi-million dollar home in Santa Monica. Her knowledge of her field and her professional ethics and honesty are the highest. To say that we have been pleased by her representations is an understatement, She has always exhibited the highest level of professionalism, knowledge, proficiency and a tireless work ethic. For anyone that is looking for a Realtor, we can say with certainty that they would be extremely well served with Nili as their representative. Our transactions with Nili involved our purchase"
"I was a first-time buyer, and boy was I lucky to have been introduced to Nili. Nili has this wonderful combination of being unbelievably knowledgeable, insanely patient and kind and an incredibly hard and dedicated worker on behalf of her clients. She spent countless hours walking me through all of the steps along the way of this arduous process. It was a roller coaster ride with some steep highs and lows, and she was in with me every step of the way, sharing her thoughts so that I could be as informed as possible before making any decision. I had some pretty specific needs on the home and she always made me feel that there is no rush, that finding the right home may take some time. I am moving"
"As first-time buyers looking for a new home during a pandemic with a baby on the way, we were a little tentative about what to expect and how to navigate our next steps. Nili was there for us every step of the way. She never made us feel rushed or pressured to make a decision. She took the time to really get to know us and what was most important to us in our search. When we found the house of our dreams, she was quick to act on our behalf and we still talk about how seamless the process was from start to finish. Thank you, Nili!"
"Nili not only provided an exceptional level of professionalism, knowledge and support throughout the process of searching for and purchasing my first home in Woodland Hills, she helped in making important decisions at the highest level, and was exceptional at going above and beyond from start to finish at helping with the smallest of details. She quite honestly is a real estate professional that works from the heart. It is clear that she is in this line of work because it brings her great joy to partner people with the properties that will bring happiness and joy into their lives. She is competent in any location you ask her to work in and relieves the stress of searching for a property. She made me feel like I had a true"
"I worked with Nili in 2020 to find my personal home and I have to say the transaction was more than perfect. Nili was supportive and not pushy throughout the process, she made it clear to me that she was with me for as long as it took to find the perfect home and was flexible to match my schedule. The transaction happened very quick once we found it, she was excellent at negotiating and equally important she worked very well with the sellers agents and as a whole the transaction went beautifully with all parties happy with the end result. Post transaction Nili has been following up to ensure I think of all the little things such as gutter drainage and the fact that I have a one"
"We were new to the LA area and Nili was so helpful in giving us a feeling for our new home town, and helping us to find a house that we fell in love with. Her advice during negotiations was always spot on and she was very helpful during inspections. She has continued to assist with advice regarding repairs and remodeling. Great experience!"
"We had the pleasure of working with Nili to sell our current home and purchase our next home. Both transactions were complicated due to buyer and seller demands on dates, complex financial arrangements, and other factors, but Nili helped us navigate all the considerations and options available to us, to make the right decisions. We ended up with an incredible sale price, and with Nili's guidance, smartly outbid others on our purchase while still staying within our budget. An amazing feat! Thank you Nili for keeping us calm, grounded, and informed throughout the process! To anyone considering working with Nili, just know that she'll always have your best interests in mind, and will exhibit the utmost in professionalism and ethics while representing you. She's the best!"
"This is the 3rd time we have used Nili in the last 20 years. That does say something about a good client/agent relationship!!!! Nili always provides the highest level of professionalism and is the most supportive agent we have ever worked with. She guided us through each process with knowledge, guidance and patience. Always punctual and prepared. I give her 5 stars...*****"
" Nili recently helped us secure a home in the Mar Vista area. As new residents to LA, she guided us through multiple areas of town and ultimately found us our dream home and helped us close under asking price! Nili is a real estate vet. In almost every home we walked into, she knew the other agent getting insider info for us to come in as strong buyers. I'd highly suggest Nili to anyone looking for a home in the LA area. She's kind, knows her business well and will help negotiate a fair price. Once we bought the house, she was also extremely helpful in coordinating inspectors, contractors, etc. during escrow, which was a huge relief to us, given we couldn't take the time off work to deal"
"Purchasing a home of any size is an intimate process and when you begin you are placing your trust in someone who is a stranger. It was important to me as a single woman that I work with someone who not only listened but heard my needs. Nili is extraordinary!! She is gracious, patient, thorough and has a broad base knowledge of all the facets of putting a deal together and seeing it through to the end. She constantly keeps you informed and is also available for any question or concern you may have. Nili is the consummate professional with heart."
"There are some connections in this life that you just know are right from the start; and using Nili to help find/purchase my condo in Westwood is one of those. This whirlwind experience started out with Nili slowly and surely showing me what was out there in my price range; my taste, and desired location for several weeks until I closed escrow on a house I was selling and was ready to pull the plug on a purchase. Nili found me a gorgeous penthouse condo in westwood OFF MARKET/POCKET LISTING in a time of very low inventory; simply because she is very well connected and respected in this westside real estate market. It went like this: I saw the condo on a Friday afternoon, presented an offer on Saturday, and"
"We were compelled to write this review because we have been so impressed, and grateful for, Nili's service. Nili has helped us find 4 homes and this last one will be our last move for a long time. With her help we were able to find our dream home and navigate the escrow, and all that it entailed, with a tight deadline prior to our baby being born. We truly believe no one else would have found us our home and worked so hard for us. We've worked with other agents before but Nili is a class act and went above and beyond at all times. She was always available, always listened to our concerns and always responded. It's refreshing to be around someone who loves what they do, and Nili"