James Michener once said, "The master in the art of living makes little distinction between their work and their play, their labor and their leisure. They simply pursue their vision of excellence in whatever they do." This quote fits Nili Hudson perfectly because she loves life. As an avid skier, scuba diver and underwater photographer, Nili brings a real sense of high-quality, energy, and enthusiasm to all parts of her existence.
"Living well is everything," are not simply words to Nili. They also reflect her ethos to be of service — whether it's in pursuit of serving her clients or her community.
Nili Hudson is one of the true stars of the real estate industry, with sales that put her in the top 1% of all agents nationwide and invitation-only membership in some of the industry's most prestigious organizations. In her 30+ years in the business, she has consistently earned praise, acclaim, and national recognition for the excellent results she achieves for her clients.
In today's technology driven business environment, it's hard to remember what the personal touch means. With Nili and Compass, her clients not only receive todays' cutting-edge technology, an exceptional business acumen and resume' but also a human touch. She built her business reputation on providing a one-on-one "boutique" quality of concierge approach. One of the many reasons her clients return to her again and again.
Hudson's in-depth knowledge of the market, pricing trends, inventory, and individual neighborhoods, together with her comprehensive understanding of the inner workings of the industry and her ability to balance personal one-on-one service with the latest technology, have made her one of the most in-demand Realtors in the business.
Nili's expertise and experience have garnered her elite membership and status as a Luxury Marketing Specialist in the Institute for Luxury Home Marketing, The Residential Real Estate Council, EcoBroker and as a member of the International Consortium of Real Estate Associations. Nili has also earned recognition as New Homes Director and Architectural Specialist.
Thanks!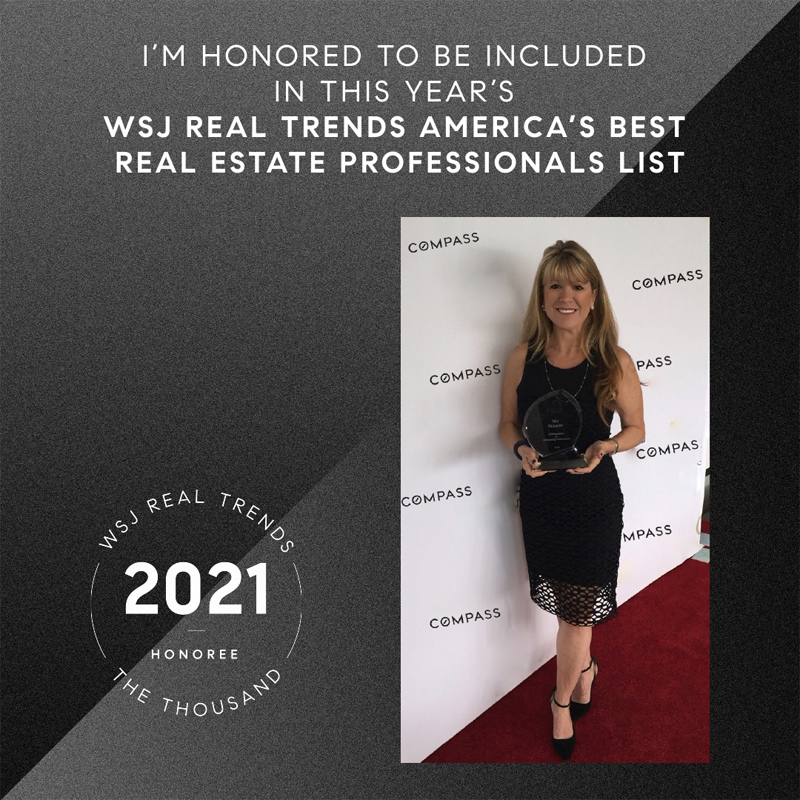 Named in the Top 1% in the nation by The Wall Street Journal's list of "America's Best Real Estate Professionals!" *Ranked by Sales Volume
Testimonials
"We had the pleasure of working with Nili to sell our current home and purchase our next home. Both transactions were complicated due to buyer and seller demands on dates, complex financial arrangements, and other factors, but Nili helped us navigate all the considerations and options available to us, to make the right decisions. We ended up with an incredible sale price, and with Nili's guidance, smartly outbid others on our purchase while still staying within our budget. An amazing feat! Thank you Nili for keeping us calm, grounded, and informed throughout the process! To anyone considering working with Nili, just know that she'll always have your best interests in mind, and will exhibit the utmost in professionalism and ethics while representing you. She's the best!"
"We did not realize that selling a home didn't have to be a stressful experience until we worked with Nili. She is very knowledgeable, fast-acting, kind, and caring. Nili answered every question we had in detail, was always available for support, and helped us anticipate every step of the selling experience. Nili negotiated our sale masterfully, helped us maintain clear boundaries with the buyer, and took care of every detail. When we bought the house ten years ago, it felt like the blind leading the blind. But in Nili's hands, we felt secure, calm and at ease. Not to mention that the house sold within days, we got our asking price, plus a few extra perks. I cannot recommend her highly enough."