There's always something new happening in the neighborhood. In this biweekly newsletter, we've rounded up the best offerings, so you don't have to. From new restaurants and spa days, music festivals and art openings, here's what's happening.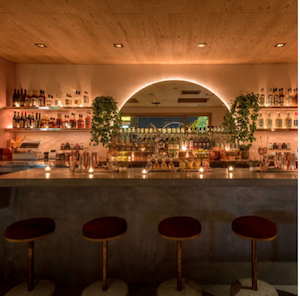 Believe it or not, new bars have actually debuted here in the last year, and others have reopened with new cocktail menus, interiors, and outdoor patios. A Riviera-inspired hideaway atop a new Hollywood Hotel, a Mexican-Japanese inspired place (umi tostadas, anyone?), a Prohibition-style speakeasy and an array of gob-smacking views are just the beginning.
(Source: Thrillist)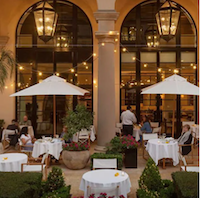 Along with all that's being reinvented these days, restaurant patios are transforming into fully realized open air environments that put cozy heating and gorgeous atmosphere on the menu. From the iconic Rose in Venice to the re-envisioned patio at the historic Pasadena Playhouse, here are some of the most inviting.
(Source: Eater LA)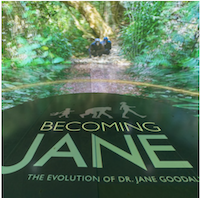 Explore the world of Dr. Jane Goodall
Her study of chimpanzees in the wild captured the world's imagination. Now a transportive multimedia exhibition at the Natural History Museum gives you an immersive look at her work. Explore a life-size replica of her research tent … enter the wilds of Tanzania … and meet her in holograph form as she shares her memories. Safari gear optional.
(Source: Natural History Museum)
It started with a single Facebook post. Now Artsakh Gardens Market is showcasing Armenian food producers, farmers, bakers, craft masters, and jewelers every Sunday on a shade-covered lawn in front of Glendale Central Library. The mostly home-based vendors arrive from Glendale to Fresno; goods range from a 16-ingredient carrot cake to chef-created charcuterie boards. A portion of proceeds go to relief organizations. (Source:
Eater LA
)
It was destined to happen: a major exhibition showcasing Star Trek's ongoing impact on world culture, art, and technology. Over 100 rare artifacts, set pieces and props from 55 daring years have been beamed down for this fully immersive show, including Sulu's original console and one of just two existing phasers from Series I. It's set to stun. (Source: Skirball)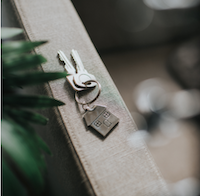 Gone are the days of waiting weeks or months for an acceptable offer. Today's buyers are motivated, empowered by low interest rates, and driven to act fast by constricted inventory. If you're ready to make a move, there isn't a better time to list your home. Don't be afraid to contact your Compass agent for a consultation.