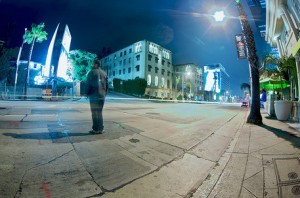 Located at the base of the Hollywood Hills on the eastern edge of Beverly Hills, West Hollywood, or WeHo, may only be 1.9 square miles in size but it's bursting with unparalleled nightlife, innovative dinning, world-class shopping and luxurious Hollywood Spas. Foodies, fashionistas and art enthusiasts converge on West Hollywood, a mecca of over 300 high-end interior design showrooms, galleries, boutiques, specialty shops and restaurants lining Robertson, Beverly, Melrose, Santa Monica and Sunset Boulevards.
The Hollywood history here is legendary and the architecture a perfect mix of all Los Angeles styles both classic and modern with a wave of Art Loft and Industrial inspired architecture booming in recent years. Character Spanish, English and Traditional homes sit on sweet small lots in walking distance to local cafes and shopping.
The area around Fountain Avenue, Harper Avenue and Havenhurst Drive contains a high concentration of landmark 1920s Spanish Revival and Art Deco apartment buildings by such noted architects as Leland Bryant. This historic district has been home to many celebrities and at one time the Sunset Tower at 8358 Sunset Boulevard was home to Frank Sinatra, Errol Flynn, the Gabor Sisters, John Wayne and Howard Hughes.
A big little city with an attitude and a personality all it's own! West Hollywood is as unique as any one can find and will welcome you with open arms!
Photography by Rob Sinclair