"Summer afternoon—summer afternoon; to me those have always been the two most beautiful words in the English language." – Henry James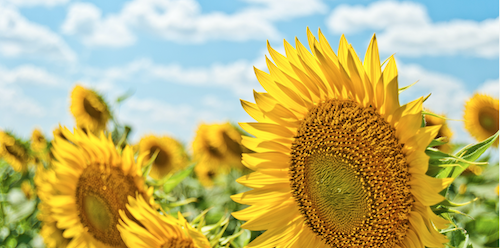 Read on for everything you should do this July and discover lifestyle tips curated just for you!
Real Estate in the News
City Or Suburbs? Home Buyers And Renters Have It Both Ways
In what many continue to term post-pandemic times, a commonly-asked question is whether the suburban housing boom will continue or downtown city living will make a vibrant comeback. With apologies to those who prefer decisive, clear-cut answers, it may be possible both outcomes will be realized. Read the story here.
Local Events & Happenings
Everyone's favorite NPR affiliate has a hand in a slew of summer concert slates at locations like One Colorado, CAAM and Descanso Gardens. Familiar KCRW personalities spin the tunes at these food truck-fueled block parties. Regardless of the location, you really can't go wrong with any evening spent at Summer Nights. July 30, 2021- September 24, 2021.
Live Nation is offering $20 tickets to some pretty major L.A. concerts
Live Nation has decided to give all of us a temporary reprieve with "$20 all-in tickets" to concerts around the country, including about 40 near Los Angeles. And unlike most tickets from major platforms (like, oh, we don't know, Live Nation?) these limited-time $20 tickets won't have any extra taxes or fees on top of them. Read more here.
Brand New Eateries to Check Out in Los Angeles
If you tried to keep track of every brand new restaurant in Los Angeles, you might go a little wild. So just read this list instead. These are the new restaurant openings that seem like they have the most potential – although keep in mind, for the ones we haven't tried, we make no promises. Go forth and be a pioneer. Get the list here.
Lifestyle Tips & Tricks
5 Spots to Clean Before Moving Into a New Home
Moving into a new home is, objectively, very stressful. In an ideal world, you'd move into a sparkling-clean apartment or house—but let's be real, that almost never happens (especially in the case of rentals). Find out what to clean here.
30 Inexpensive Gifts That Say 'I'm Thinking of You'
We're firmly in the camp that gasp-inducing gifts don't always have to be expensive. Sure, it's nice to treat family and friends to an extravagant indulgence, but money really can't buy happiness. That's why we've rounded up 30 inexpensive gift ideas for… well, everyone in your life that barely hit $50. Get the list here.
Vegan Dark Chocolate-Gingerbread Thumbprint Cookies
"Vegan? These?!" That's an impression of you after tasting these cookies. To say that they've ruined me for all other gingerbread desserts would be a gross understatement. Get the recipe here.