Happy September!
Read on for seasonal tips to consider and discover lifestyle tips curated just for you!
Real Estate in the News
U.S. News Ranks the Best Places to Live in the U.S. in 2022-2023
U.S. News & World Report revealed the 2022-2023 Best Places to Live in the U.S. rankings, which compares the 150 most populous metro areas in the U.S. based on affordability, quality of life, desirability, job market and net migration.
Local Happenings
Montana Avenue Illuminated: All Month Long
"Come visit the City of Santa Monica's unique art and light installation spanning ten blocks of the Montana Avenue business district. The installation aims to support the economic recovery of the area amidst ongoing challenges brought on by the COVID-19 pandemic and can be viewed through September 2022."
Malibu Chili Cook-Off
"It's almost time for the 40th annual Malibu Chili Cook-Off, promising fun carnival games, rides, music, food, drink, and, of course, great chili. Tickets are now available, and sales benefit the Boys & Girls Club of Malibu."
September 2: 4:00pm – 10:00pm
September 3 & 4: 1:00pm – 10:00pm
September 5: 1:00pm – 8:00pm
"Take advantage of our city's picturesque pool bars, which offer refreshing cocktails and bites alongside sparkling swimming pools, many of them with stunning views to enjoy those soon-to-disappear late evening sunsets. From Downtown to Santa Monica, here's where to take a dip with a drink in hand."
WESTSIDE COMEDY SHOW
September 15,2022 at 8 PM
"Need a good laugh? Check out a stand up show featuring the best comics from around the country with surprise drop-ins by the likes of Tig Notaro, Zach Galifianakis, Ali Wong, Demetri Martin, Damons Wayans and many others! The proceeds for each show are donated to a local charity."
Purchase Tickets HERE
Primavera Sound
"After having to push off its slated 2020 debut, Primavera Sound is—fingers crossed—bound for L.A. again, with a pretty impressive lineup to boast, too. The fest, which originated in Barcelona, will see Arctic Monkeys, Lorde and Nine Inch Nails atop its 2022 lineup."
September 16 – September 18
Halloween Horror Nights
"Ready or not, spooky season is slowly stalking its way ever closer. The clearest sign? Universal Studios' annual Halloween Horror Nights is here, with haunted houses and mazes inspired by the Weekend (yes, as in 'Blinding Lights' singer the Weeknd), Halloween, The Black Phone, Freak and the classic Universal Monsters."
Lifestyle Tips & Tricks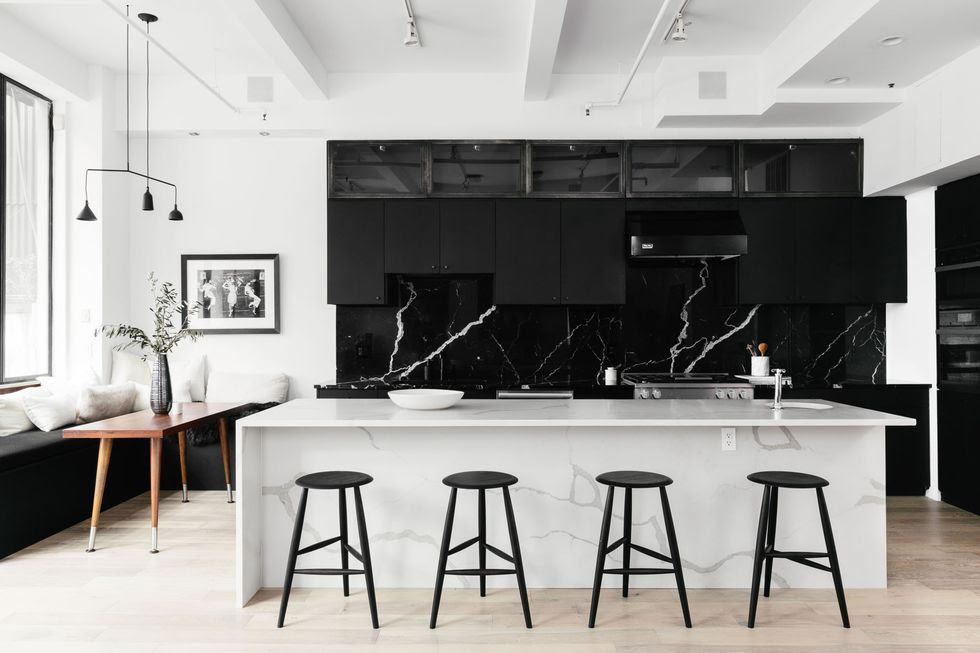 Redefining Luxury Through Countertops
While one might be well advised not to go chasing waterfalls, the design world is all over it; because nothing captures our marble-loving hearts like waterfall countertops. With an edge that cascades seamlessly to the floor, this expanse of stone can be a decadent focal point that links floor design with cabinetry.
Garden Zoning – 15 Ways to Divide Your Yard and Maximize Outdoor Space
Discover how clever garden zoning can turn your yard from a one-dimensional space into a series of beautiful outdoor rooms – from sophisticated terraces to children's play areas.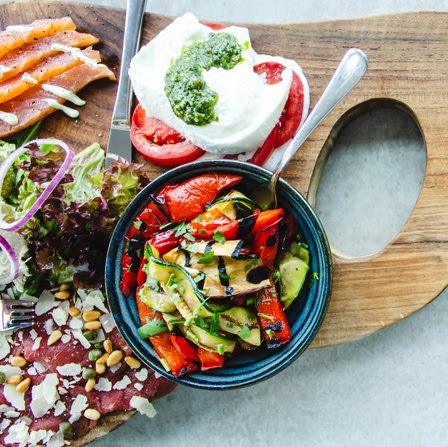 30 No-Cook Appetizers for Super-Easy Entertaining
On really warm days spent cooking over a hot grill, it's nice to have a few fuss-free options that skip the heat but keep the flavor. Enter these no-cook appetizers.
Courtesy of Martha Stewart Magazine
Valspar Unveils Its 2023 Colors of the Year
The right paint color brushed on the wall doesn't just change how a room looks, but also how it feels. This year, for its 2023 Colors of the Year, Valspar is tapping into color psychology.