"Fallen leaves lying on the grass in the November sun bring more happiness than the daffodils." – Cyril Connolly
Read on for homeowner seasonal tips you should consider and discover lifestyle tips curated just for you!
Real Estate in the News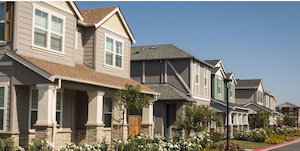 Why Is the U.S. Housing Market So Out of Whack? What Homebuyers Need To Know Right Now
There's never been a housing market quite like this before.
Today's real estate agents are pulling double duty as therapists, consoling heartbroken homebuyers who lost out on their fifth—or 15th—home. First-time homebuyers around the country are being outbid by investors—some of whom are willing to pay more than $100,000 over asking price. Wealthy buyers offering all cash for second homes are sending prices ever higher, pushing the dream of homeownership out of reach for many folks.
Meanwhile home sellers are enjoying the benefits of life in the fast lane: the ultimate seller's market. Can all this last? Is this really going to become the new normal?
Local Events
8 art installations worth a day trip from Los Angeles
We're still always finding new discoveries within Los Angeles County's collection of top-notch museums and art galleries. But take a cultural day trip down the freeway and you'll find a side of the art world truly unlike anything closer to home. Learn more here.
Find out where to see Christmas lights in L.A. this year
In between a deluge of Christmas events, festive movie screenings and frantic shopping trips, take the time to check out these twinkling neighborhoods and ticketed events. Get the list here.
Where to go ice skating in Los Angeles
Make the city your winter wonderland and add ice skating in Los Angeles to your list of must-do Christmas events this season. These family-friendly rinks offer more than just skates—from wintry food and drinks to Christmas lights and meeting Santa, there's something for everyone. Read more here.
The 25 best Chinese restaurants in Los Angeles
Dim sum, dumplings, hotpot—whatever you're in the mood for, these standout Chinese restaurants are calling your name. Get the list here.
Lifestyle Tips & Tricks
19 Best Black Friday Kitchen Deals You Can Shop Right Now
Here are the 19 of the best, most worth-it Black Friday kitchen deals you can shop right now. Get the list here.
15 Best Bar & Alcohol Gifts, According to Food 52's Resident Drinks Expert
In the spirit of sharing, here are my favorite bar and alcohol gifts—even if they don't drink. Get the list here.