"May your walls know joy, may every room hold laughter, and every window open to great possibility."
– Mary Anne Radmacher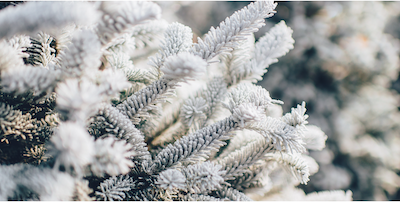 Read on for homeowner seasonal tips you should consider and discover lifestyle tips curated just for you!
Real Estate in the News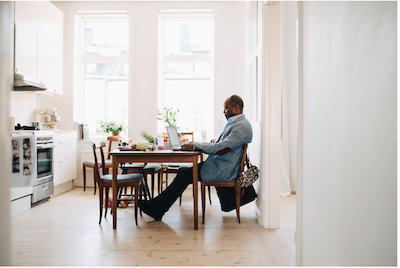 These Are the Kitchen Trends You'll Be Seeing in 2022, According to Designers
Throughout the pandemic, many of us discovered a whole new level of appreciation for our kitchens—it's where we baked all kinds of bread, worked from home, cooked meals when we couldn't go out, watched too much television, aimlessly scrolled through our phones, etc. As we approach the new year, we've certainly realized the importance of having a kitchen that's multi-faceted, so House Beautiful asked 10 designers to share their predictions for 2022 kitchen trends—and our list spares no shortage of design ideas for those looking to revamp this frequented space. Read more on 
House Beautiful
Local Events
Immersive Nutcracker 
Beverly Center | Through December 31st
The Immersive Nutcracker,' is a fairytale experience combining the best in theatre, VR, and projection from the producers of the Russian Ballet Theatre. A dreamlike experience featuring iconic moments as seen in the beloved ballets and stories from the Nutcracker powered by Tchaikovsky's timeless score. Learn more at Beverly Center
Love Actually Live
The Wallis | Through December 31st
Celebrate the holidays with the ever-immersive musical performance of Love Actually Live – one of the most beloved holiday films of all time! Back by popular demand, enjoy a one-of-a-kind show that is sure to bring laughter and tears.
Learn more at Love Actually Show
Winterlit Holiday Lights
Santa comes to the Third Street Promenade on Friday, November 19 at 6 p.m. for the annual lighting of the official City of Santa Monica 24-foot-tall holiday tree. Nightly menorah lightings will celebrate the Festival of Lights during the Hanukkah season from Sunday, November 28 through Monday, December 6.
Lifestyle Tips & Tricks
Millennials and Homebuying: Real Estate Adapts to Largest Generation
According to the American Community and American Housing surveys, there are 66 million millennials in the U.S., and they now represent 37 percent of the total national homebuying market. Millennials approach homebuying differently than older generations. It's not just an obsession with Zillow browsing, but also different preferences for what they want in a home and more comfort in relying more heavily on digital processes from walkthroughs to closings, so the landscape is shifting to accommodate their needs and desires.
Try These Alcohol-Free Spirits This Holiday Season
Fueled by consumers' interest to drink less alcohol or cut it out entirely, many brands have come out with alcohol-free spirits that look and taste just like the real deal. These zero-proof creations can be used to whip up mocktails, in conjunction with alcohol in order to cut back on a drink's ABV, or, in many cases, enjoyed entirely on their own.
Designers Share the Interior Design Trends They're Most Excited About for 2022
2021 has looked a bit more similar to 2020 than we hoped, but that has meant we've continued to lean into our homes for creative inspiration this year. While we are crossing our fingers for more cocktail parties and jet-setting come 2022, appreciation for our homes as sanctuaries is here to stay.