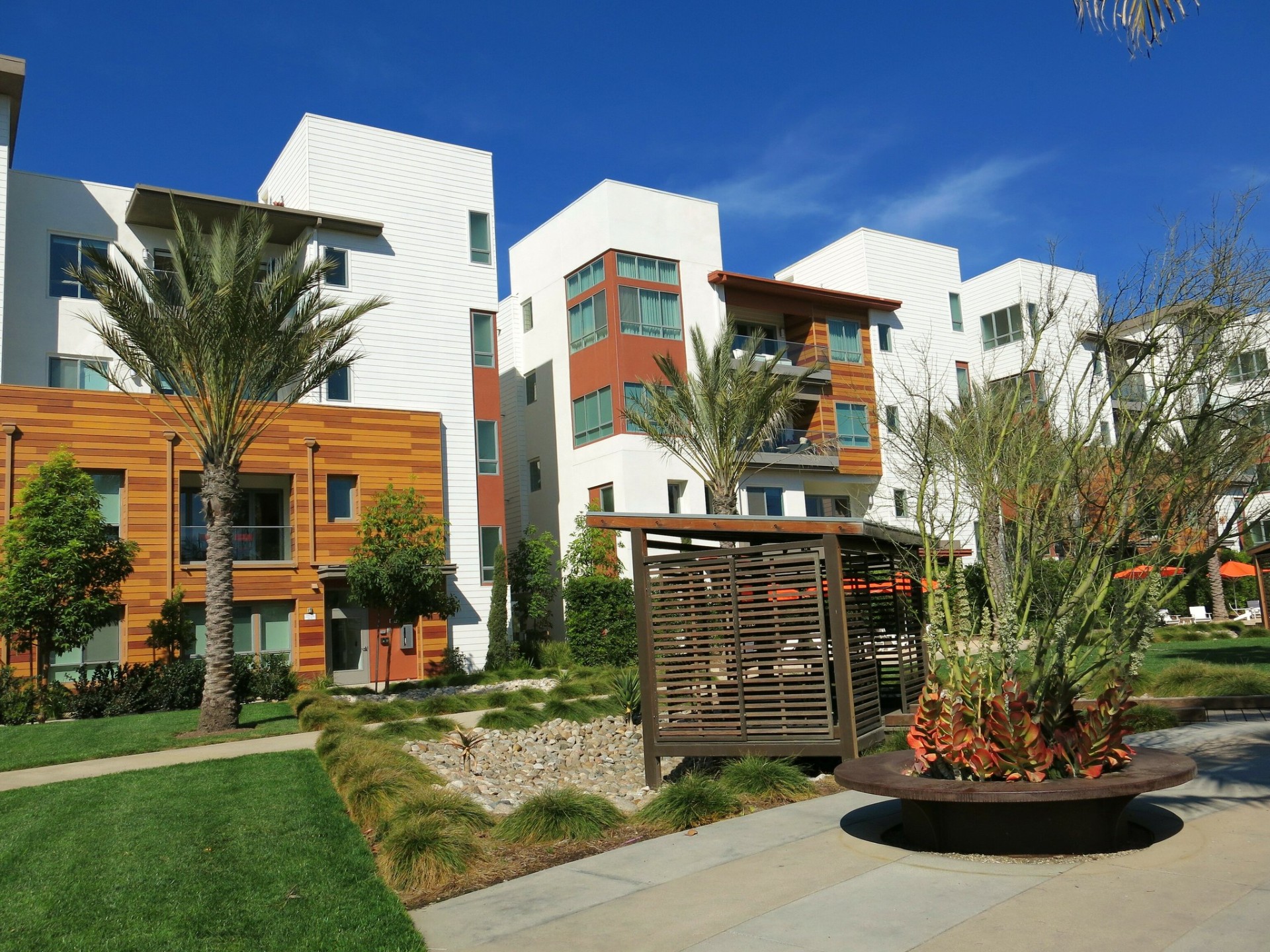 The only new community in Los Angeles has arrived and is now home to Google, Youtube and the Honest Company. Settled between Culver City and the beachside community of Marina del Rey, Playa Vista ("Ocean View" in Spanish) offers the ultimate blend of stress-free beachside living with all the frills and excitement of urban dwelling.
In Los Angeles, neighborhoods like Playa Vista are few and far between. Development began in 2002 and Its residential streets offer an ever-changing, extraordinary collection of ultra-modern homes, condos, townhouses, and classic dwellings with expansive views. With countless attractions just a stroll away, Playa Vista reinvents the way you live in LA.
Playa Vista is home to three districts for shopping and dining, two outdoor concert venues, twenty-nine parks and parklike areas, and much more. Dine at hip gastropub Conference Room, or Bull & Butterfly, a dazzlingly beautiful steakhouse. The patio at Sol Mexican Cocina is a favorite spot for margaritas. The Runway, a central shopping area, includes a Whole Foods Market, a multiplex movie theater, eleven restaurants, and fifteen retail outlets. It's also hub for community classes and events – most notably on Saturdays, when it hosts the famous Playa Vista Farmers' Market.
Playa Vista's ever-developing landscape brims with nature and beautiful scenery. The community sits at the foot of the Westchester Bluffs, where you can catch a postcard-perfect hillside view. To the west are the Ballona Wetlands, a 600-acre preserve that boasts hundreds of species of birds. While Playa Vista doesn't border the ocean itself, Marina del Rey, Playa del Rey, and Venice Beach are in close proximity. In fact, there's no need to drive to the beach: Playa Vista residents can hop on beach shuttles to all the best places for surfing, shopping, dining, art, music, or just relaxing on the shore.
Read More