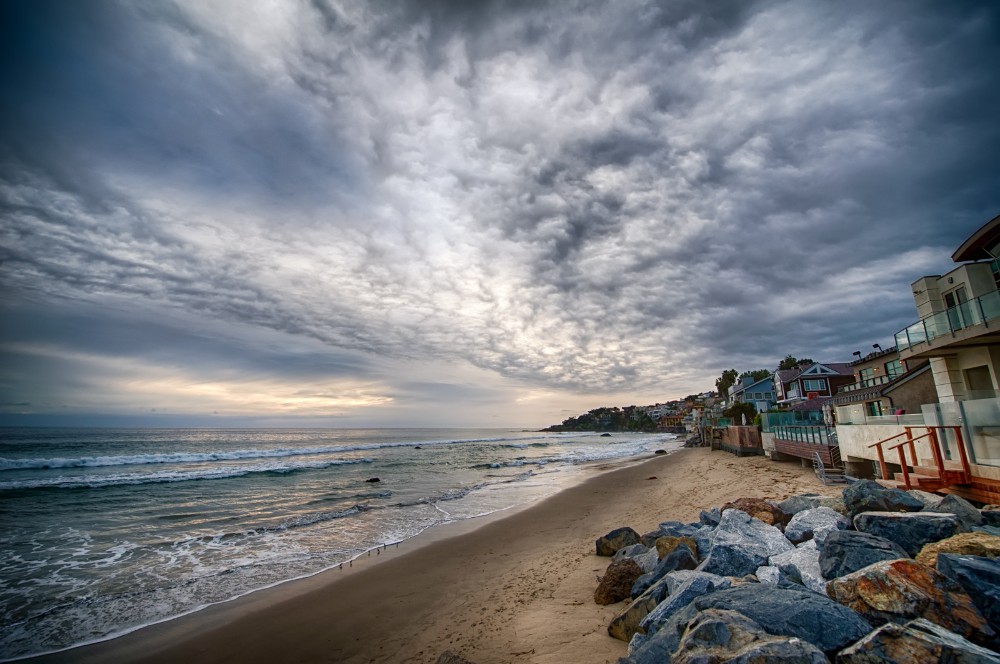 Malibu
There's no place like Malibu, California's most legendary coastal enclave. The city is an eclectic mix of brand new and beach-weathered, lavish and cozy-quirky. Though primarily affluent, Malibu residents represent a wide range of outdoor enthusiasts, artists and other creatives, and anyone seeking tranquility, natural beauty, and friendly small-town vibes.
Many Malibu properties have a decidedly rural feel, from ranch-style houses to actual working ranches, wineries, and equestrian facilities. There are gated communities of multi-tiered hill houses, as well as cute canyon cottages. Beachfront condos alternate with mansions perched right on the sand, with glass faces that welcome sweeping ocean views.
The city of Malibu is famously beach-centric, and with good reason: with twenty-seven miles of coastline, you could sunbathe at a different spot for weeks. Zuma is favored by surfers, with some of the cleanest water in Los Angeles County. The three coves of El Matador are a must for scenic sunsets. There's also Leo Carillo, El Pescador, Pirate's Cove, Point Dume, and more—all the way to Point Mugu State Beach in neighboring Ventura County, marked by the prominent Mugu Rock. There's just as much natural beauty inland, like the trails of the Santa Monica Mountains, the waterfalls of Solstice Canyon, and the campgrounds of Malibu Creek State Park.
For shopping, craft lattes, and other services, visit Trancas Country Market, Point Dume Village, or Malibu Country Mart at the city's Civic Center. When you've worked up an appetite, enjoy beachfront fine dining at Mastro's Ocean Club, or Malibu Farm Café, which occupies both ends of the pier. Nobu is one of the top sushi restaurants in the country. For casual eats, Duke's is a local favorite. Head to Malibu Seafood or Neptune's Net, where surfers, tourists, and leather-clad bikers unite for clam strips and fries right on the Pacific Coast Highway. In Malibu, the horizon is the limit—and Santa Monica and Los Angeles are just around the corner.
Read More