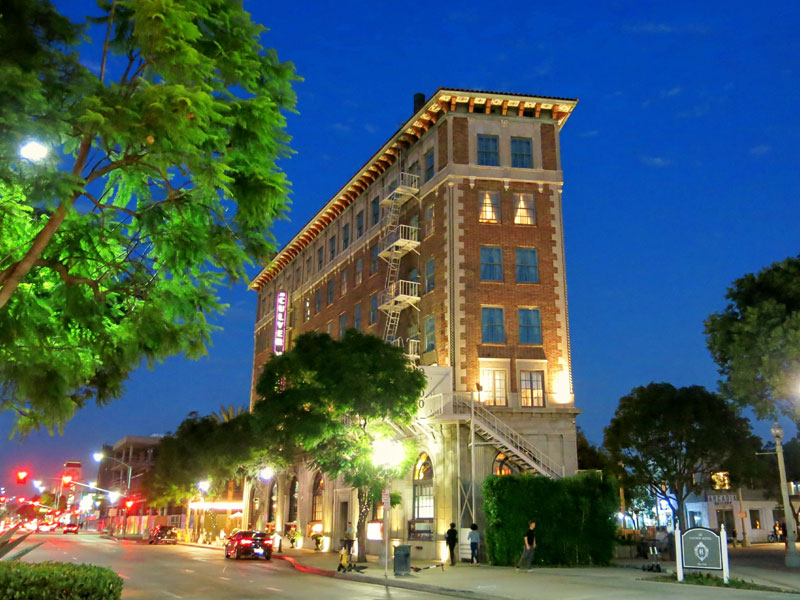 Culver City is a city in bloom. Home to 40,000 residents, it sits on Los Angeles's Westside, embraced by vibrant communities like Palms, Playa Vista, Mar Vista, Del Rey, West Adams, and Venice. Santa Monica, Downtown Los Angeles, and Hollywood are reasonably close as well.
Boom follows bloom, and the Culver City real estate market is thriving. From many-windowed modern houses and lovely Spanish-style dwellings, cozy collections of bungalows and cutting-edge condo complexes, the homes of Culver City are just as sweet as its history.
Styled as "The Heart of Screenland" by developer Harry Culver in 1917, Culver City still deserves that lofty title over a century later. The city brims with movie magic – along with the hard work of moviemaking. Hundreds of iconic productions were filmed in its studios and streets, such as The Wizard of Oz, E.T. the Extra-Terrestrial, Citizen Kane, Grease, Gone with the Wind, Batman, and Lassie. While Sony Pictures Studios (formerly MGM) is its largest employer, Culver City is also home to the new HBO Headquarters, expansions of Apple and TikTok, and Culver Studios (which includes Amazon Studios).
It's also rich in aviation history. Most notably, famed aviator Howard Hughes operated his plant in Culver City for decades (as depicted in Martin Scorsese's biopic, The Aviator).
Culver City's modern history is equally exciting. In recent decades, its downtown has transformed into one of Los Angeles's most effervescent neighborhoods, sparkling with art and activity. The Culver City Art District is the hub of the city's flourishing art scene, once praised by The New York Times as "a nascent Chelsea." Catch a play at the 317-seat Kirk Douglas Theater (named after the legendary actor, of course), or visit the Museum of Jurassic Technology, with exhibits ranging from the questionably historic to the utterly bizarre. For a breath of fresh air, hike the 511-foot peak of Baldwin Hills Scenic Overlook Or hit the sand: the beaches of Venice, Playa Vista, and Santa Monica are just a quick drive away.
Culver City's diversity is reflected in its culinary options, from world-class fine dining to unique pocket eateries. Savor fresh Californian cuisine at Akasha Restaurant, made-to-order Tuscan food A&R Cucina, Asian tapas at Fin, or al fresco Italian at The Corner Door. Enjoy breakfast in the 80-year-old "Secret Garden" of Jackson Market and Deli, and dinner on the patio at Hatchet Hall, a family-centric wood fire cookery. Grab a creative cocktail at Public School, one of Culver City's favorite bar-restaurants.
Read More