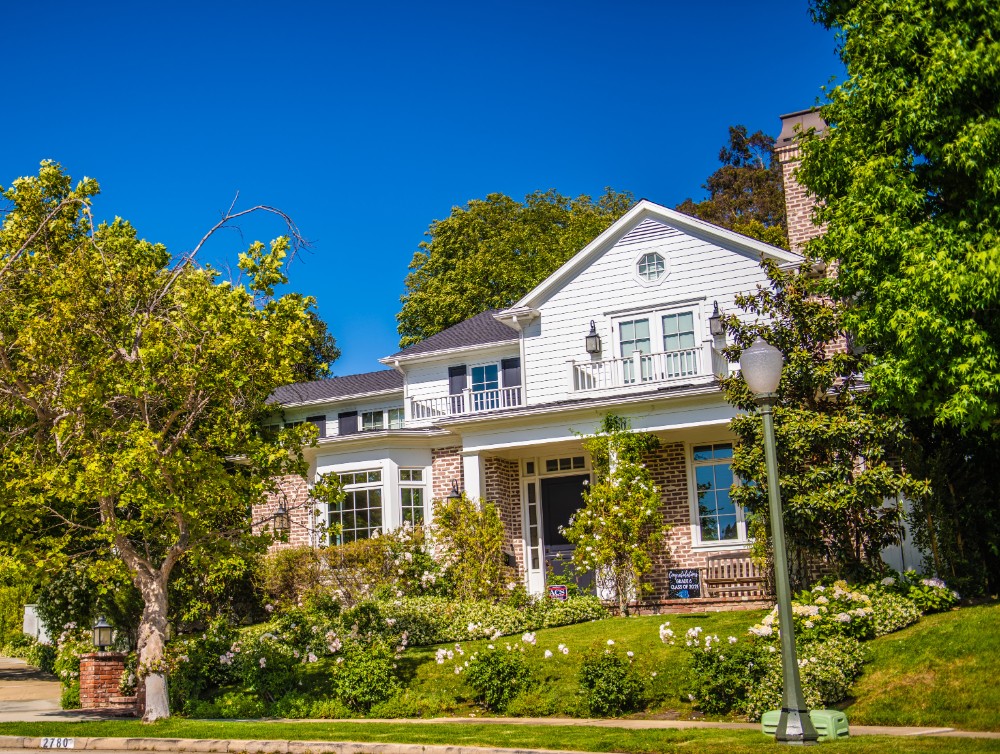 Cheviot Hills

& Beverlywood
City, country, or suburbia? No need to choose: the Los Angeles neighborhoods of Cheviot Hills and Beverlywood unite the very best parts of all three.
Cheviot Hills
Residents of Cheviot Hills love the neighborhood for its peace and quiet, tree-lined streets, and exquisitely landscaped yards – laced with the perfect hint of big-city shimmer. Given its proximity to Fox Studios in Century City and Sony Studios in Culver City, it's no surprise the idyllic suburban community has been featured in numerous films and TV shows, from Laurel and Hardy to Modern Family.
The "Cheviot Hills" moniker comes from a resemblance to the rolling hills of England and Scotland. With the Rancho Park Golf Course and the Hillcrest Country Club to the north, there's no dearth of sprawling green for outdoor activities. Families can get moving at the beloved Cheviot Hills Recreation Center, where you'll find a playground, tennis courts, basketball courts, volleyball courts, and a baseball diamond.
When you're in the mood to shop, dine out, or bask in Los Angeles's word-famous art and cultural scenes, just hop in the car. Cheviot Hills' dazzling neighbors include the likes of Beverly Hills, Century City, and Westwood, with L.A.'s beach cities just a bit farther (depending on traffic, of course).
Beverlywood
Sitting just east of Cheviot Hills sits Beverlywood: another L.A. neighborhood that exemplifies quintessential suburban vibes, while still offering close proximity to city attractions.
Developed in the 1940s by Walter H. Leimert, Beverlywood was transformed into a housing tract that has since become one of Los Angeles' most coveted places to live. Its streets are lined with both old-world and modern houses, making for an eclectic display of architecture and perpetually soaring home values. Beverlywood also has the distinction of being one of the only neighborhoods in L.A. with a Homeowner's Association and a Design Review Committee.
Like Cheviot Hills, Beverlywood shares a border with Rancho Park Golf Course, with its magnificent views of L.A.'s Westside. While Beverlywood itself is almost entirely residential, many of the shops and restaurants along Pico Boulevard are within walking distance. For even larger-scale attractions, the gleaming cities of Beverly Hills, Culver City, and Century City are minutes away by car.
Cheviot Hills and Beverlywood offer all the feelings and touchstones that conjure "home" –just around the corner from L.A.'s legendary West Coast excitement.
Read More