Real Estate in the News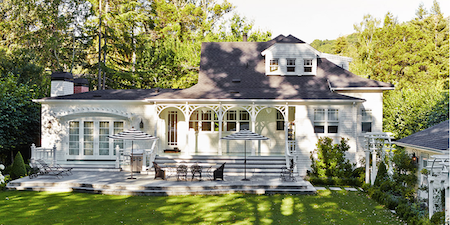 The 15 Best Places to Buy a Home in the U.S. if You Want it to Increase in Value
For most people, buying a home is one of the biggest purchases they'll make in their life. And for those looking for a home that will eventually increase in value, location can make a big difference, according to a recent SmartAsset study that ranked real estate markets by their growth in value over time. The study examined home prices dating back to 1997 across 400 metropolitan areas in the U.S. and ranked each based on home value growth and price stability.
Local Happenings
Odd Nights at the Autry
"Adding to the throng of artisanal havens, Phillip Dane continues one of the best [flea markets] with this monthly night market called Odd Nights at the Autry. Think of it as dance party meets happy hour meets shopping extravaganza. With live local bands, beer gardens, cocktail lounges, a full bar, gourmet food trucks, a slew of vendors, face painting and more, you might want to start reserving third Fridays in your calendar."
Rooftop Movies at the Montalban
"Watch a slate of classics from the past couple of decades on one of the prettiest rooftops in Hollywood at this outdoor screenings series. All movies are piped in over sets of provided (and sanitized) wireless headphones. Before showtime, make sure to hit up the bar or the on-site kitchen."
Malibu Farmers Market Art Fest
When: Sunday, May 8th | 9am – 2pm
Where: 23555 Civic Center Way, Malibu
"In addition to food vendors, the Malibu Farmers Market also hosts an art festival, even featuring live painting!"  Learn more
here
Topanga Days Country Fair
When: Memorial Day Weekend (May 29th & 30th) | 10 am – 7 pm
Where: 1440 Topanga Canyon Blvd
"Part music festival and part hometown fair, this family-friendly event includes musical acts, old school contests and games, a Fun Zone, local artisans, craft vendors, amazing food and the ever popular and widely anticipated Memorial Day parade." Learn more & purchase tickets here
Lifestyle Tips & Tricks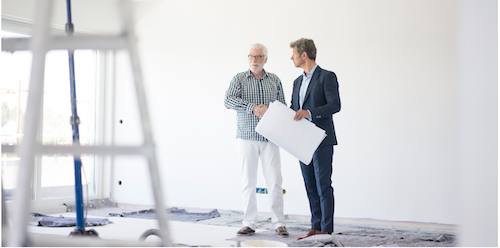 Buying New Construction? 5 Costly Mistakes to Avoid
Brand-new homes offer enhanced energy efficiency, amenities and layouts more suited to modern lifestyles, plus the potential to customize spaces that you don't get with a resale. But if you're not careful, costs and expectations can spiral out of control. The good news is that following these tips for buying new-construction homes can save you money — and hassle.
Courtesy of Bankrate
How to Mix Bold Colors in Your Home
Designers say that color has the ability to transform a house into a home. And yet, so many people still feel a bit hesitant to use vivacious shades in their interiors, fearing it will make the space feel overwhelming. Consider this a colorful playbook for your home refresh! Courtesy of Veranda
How Mother's Day Became a National Holiday and How to Celebrate in 2022
Moms truly are superheroes, so it's only fair that we have a whole day dedicated to them. Mother's Day is all about celebrating moms and mother figures everywhere. These days, the holiday is often celebrated with cards, gifts, and breakfast in bed, but it wasn't always that way. The holiday has a fascinating history filled with inspiring women that's worth learning about.
Easy Annual Plants That Bloom All Summer Long
Whether your garden is a large country plot or a group of containers on a city balcony, easy-to-grow annuals can add a burst of color wherever you need it. Why not give yourself the joy of endless summer color?