Hello March!
Spring time is in the air! March welcomes us by breathing life into the season as it brings us the Spring Equinox, St. Patricks Day, and kicks off the busiest time of the year in real estate; Spring Market! Read on for seasonal tips, real estate news, and local events just for you.
Real Estate in the News
15 Major Interior Design Trends for 2023
"Design trends during the 2010s tended to veer toward minimalism, so that spaces often showcased clean lines and pared-down decor that was often impersonal. Now, the pendulum is swinging in the other direction. People today are embracing personality, eccentricity, and maximalist joy from their homes. You'll be glad to know that 2023's interior design trends will put you at the center."
Courtesy of the Chicago Tribune
Local Happenings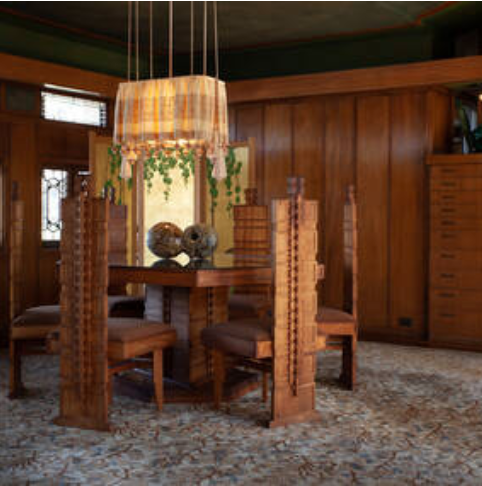 Now at Hollyhock House
Entanglements: Louise Bonnet and Adam Silverman at Hollyhock House
"The century-old Frank Lloyd Wright structure has been adorned with paintings and drawings by Louise Bonnet and ceramics by Adam Silverman. Silverman's ceramics, like conical pieces by the fireplace made with ash from nearby olive trees, and Bonnet's paintings, which draw your eye down the house's various hallways, respond to each other's work as well as the original bones of Wright's design."
Silent Disco at Santa Monica Pier
March 16
"Gather your friends and family and head down to the Pier for amazing entertainment including youth activities, a car show, local DJs and bands, art exhibits, and our newly announced Sunset Vibes Silent Disco @ The Santa Monica Pier!" Click
here
for more info.
LA Marathon
March 19
"Kicking off at Dodger Stadium, this annual parade of physical endurance and community spirit winds its way through 26.2 miles of L.A., and usually would wrap up in Santa Monica—though this year's route again loops back around West L.A. and toward Century City. More than 25,000 runners will participate, and even if you aren't one of them, being a spectator can be an exhilarating experience as well."
Lifestyle Tips and Tricks
Refresh Your Design for Spring
There's something about spring that makes us want to mix up our interiors. An updated, spring-inspired interior can inspire a welcome change in perspective, and it helps us enjoy our lives a bit more as the season slides into summer.
Best Irish Food Recipes for Celebrating St. Patricks Day
Honor the patron saint of Ireland with a homemade meal!
Ultimate Spring Guide to Stay Healthy this Season
Find out how staying healthy this spring can be as breezy as the refreshing springtime air!
Spring Cleaning Tips and Tasks
Spring Cleaning is the tradition of deep cleaning at the start of spring. It's a way to welcome the change of the seasons and tackle often neglected chores.