Happy New Year!
Cheers to 2023! A new year is full of possibilities & hope. Wishing you a great start to 2023, with an abundance of good health, happiness and well-being all year long.
As we enter this new year, our local real estate marketplace brings new challenges and opportunities for both Buyers and Sellers. I've personally seen a few cycles over my career and can speak with 30+ years of experience. As this is my world and I love what I do, I am always available to chat and share. So please don't hesitate to reach out to me if you ever want to discuss how this might impact your life or just to catch up on the whims of the marketplace. As always, I hope to be your source for all things "real estate" long before you need one.
I hope you'll enjoy the following seasonal tips and
lifestyle trends to kick off 2023.
Thinking about making some vibrant changes to your home this year? Consult the paint companies' Color of the Year for some inspiration. Find something that fits your style, whether you're looking to make a bold statement with Pantone's Viva Magenta, prefer a softer vibe with Redend Point by Sherwin-Williams, or the new neutral aesthetic of Spanish Moss by Krylon. Check out all the top colors for the 2023 to amp up your home decor.
Local Happenings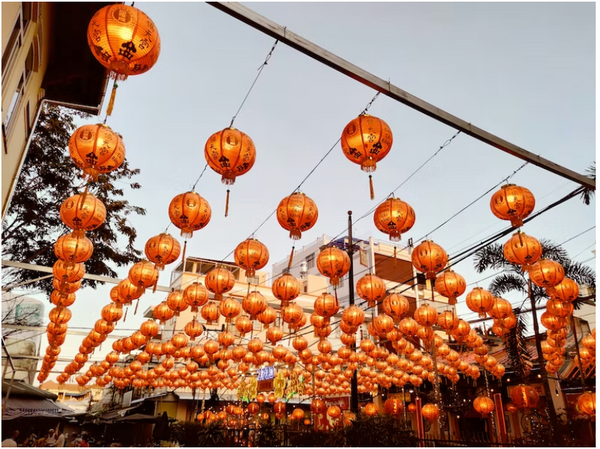 January 20 – February 15
"What better spot to mark the Lunar New Year than "the happiest place on earth"? Disney California Adventure commemorates the Year of the Rabbit with a month of multicultural celebrations. Kids can look forward to photo ops and parade processions with Mulan, Mushu, Raya, Tigger and Mickey and Minnie Mouse, while adults will find a tasty reprieve with treats from China, Korea and Vietnam—available both à la carte and with a six-item "Sip and Savor Pass." Stick around into the evening for a Lunar New Year-themed prelude to "World of Color." Tickets.
Through January 8
"Descanso Gardens' light-up experience ditches the kitsch aesthetic typical at many venues in favor of a whimsical, wondrous, curiosity-driven display that's among L.A.'s most stunning and, more importantly, most fun. The interactive, nighttime program sets up illuminated installations around the botanical garden grounds, from luminescent forests to free-standing hands-on art pieces." Tickets.
Saturday January 28
"More than 150 wines plus wineries, food trucks, music and a beautiful setting—sounds like a perfect Saturday to us. Uncorked Wine Fest returns to Union Station, sending wine fiends into a frenzy with some incredible varietals. General admission will be able to sip from 6 to 9pm, while VIP gets an extra hour to imbibe starting at 5pm. Tickets include all beverage tastings, with food sold separately." Tickets.
Lifestyle Tips and Tricks
10 Bathroom Design Trends We'll See In 2023
Ensure your bathroom is a space of calm and relaxation. Refresh your full bath or powder room with timeless hardware details or colorful sinks and tiles. See if any of these new bathroom trends fit your design goals.
11 Best Places to Travel in Winter
New year, new vacation! Though festivities may have passed, there's still plenty of opportunities for you to keep up your spirits with a weekend—or a week—away. From cold weather activities to sun-filled adventures, there's a trip waiting for you.
The 30 Must-Read Books This Winter
Start the new year off with a full bookshelf! 2023 has a lot of promising new titles that are sure to keep you turning pages all winter long. Browse the collection of thrillers, romance, short stories, biographies, memoirs, and more!