Happy December!
With the holidays just around the corner, our community is brimming with festivities, seasonal insights, and plenty of cheer.
Read on for everything you should do this month and to discover lifestyle tips curated just for you.

Los Angeles in the News
Measure GS (City of Santa Monica) and Measure ULA (City of Los Angeles) which just passed in the November election!
The passing of these measures result in an additional, new tax upon the sale of a property (in Santa Monica and Los Angeles) – the proceeds are earmarked for affordable housing and the homeless situation. The measures will go into effect 3/1/23 and 4/1/23. If you would like more information, please reach out to me and I would be happy to share.
Happy Holidays to all near and far! May your season be filled Joy, Love & Laughter!
Nili
Real Estate in the News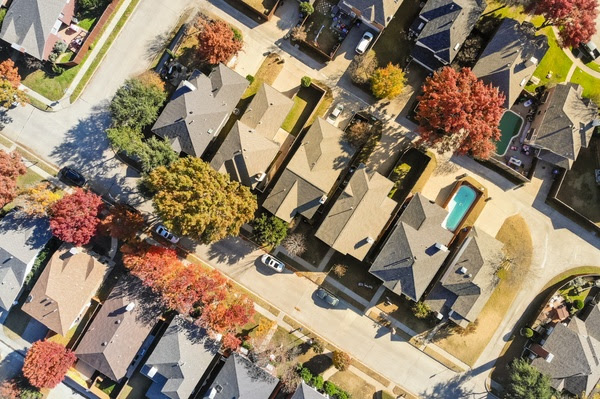 Global Trends Impacting Real Estate in 2023
Looking ahead to the new year, the annual report from PwC highlights the top factors that will drive changes to real estate. Macro forces of today will result in changes for real estate in 2023—from the sales pace and buyer preferences to city infrastructure and investor demand. Check out the article to read about it all, and get an inside peek at the top markets to watch.
Local Happenings
Unwrap the Magic Projection Show
November 17, 2022 – January 1, 2023
"Stop by the historic Beverly Hills City Hall at the corner of North Santa Monica Boulevard and North Crescent Drive to watch a magical projection show unravel before your eyes, beginning November 17, 2022 – January 1, 2023. There are interactive elements on display in-between show times."
Find showtimes & more info here.
Glowing Gardens at Beverly Cañon Gardens
November 17, 2022 – January 1, 2023 | 5 p.m. – 11 p.m.
"The Glowing Gardens is made from scribbles sculptures which are full of graceful ribbons of light that spring forth from the central fountain and nearby plazas. Visitors are enchanted by colors and animation moving along the cursive forms reminiscent of artful brushstrokes, droplets of water, shooting stars, or golden embers rising from a fireplace."
Hennessy X.O Seven Worlds VIP Dinner
December 15, 2022 | 6 p.m.
Immerse yourself in the Seven Worlds of
Hennessy
X.O with an exclusive gastronomic journey on the rooftop of
L'Ermitage Beverly Hills
. Seven signature cocktails inspired by elements of X.O's character will accompany a 7-course tasting experience by Chefs Andrew Miller and Nicholas Muncy. Indulge in a night of odyssey reimagined by Hennessy and L'Ermitage Beverly Hills.
Reservations
are required.
Until January 22, 2023
"The L.A. Zoo is staying open after dark every night through January during this light-up holiday tradition. Many of the lighting displays are inspired by the zoo's wild residents (elephants, giraffes, koalas and condors, among them), and that appears to be the case even more so than before with the event's new "Animals Aglow" tagline."
Until December 31, 2022
"L.A. doesn't typically seem like much of a winter wonderland, until, that is, you create an
ice skating rink
right in the midst of Downtown skyscrapers. Come glide around and pretend there's snow on the ground at Pershing Square's outdoor holiday skating rink—which returns after a nearly three-year break. Skate rentals are included in admission, though lockers and skating aids costs a few dollars extra."
Lifestyle Tips and Tricks
15 Dazzling Winter Door Decorations to Welcome the Season
Bring winter to your doorstep with festive and fun decorations. Create a coastal scene, opt for a winter village look, or adorn a simple farmhouse DIY wreath. Whatever your style there's a way to add color, texture, and foliage that fits your home's seasonal vibe.
Courtesy of Better Homes & Gardens
7 Best National Parks to Visit in Winter
Many people consider a National Park visit an essential summer trip—but don't sleep on the same parks in the winter. Break out your winter gear and journey to these winter wonderlands.
How to Make Holiday Dinner Cleanup a Breeze
Do you ever feel like you spend more time cleaning up after a holiday meal than you do enjoying it? You're not alone. Set yourself up for an efficient clean up and spend more time with friends and family. Try out these tips during the holiday season, and even use them for parties all year long.