"Breathe the sweetness that hovers in August."
Read on for everything you should do this week and discover lifestyle tips curated just for you!
Real Estate in the News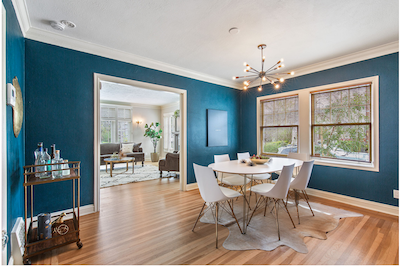 The 5 Hottest Decor Trends of Summer 2021 Revealed

Summer is in full swing, and we'll admit—we're soaking up every last drop of seasonal bliss by lounging in the sun on some epically fun pool floats, a jumbo tube of SPF 50, and a cooler of Truly hard seltzers within reaching distance.
But what if your summer speed is less lazy and more motivated? If the warm temperatures and long days have inspired you to get busy around the house instead of lazing by the pool, then we're all for that, too. And we're here to help, by providing inspiration with the decor trends that designers are absolutely swooning over this season.
Local Events
Concerts on Canon
Wednesday, August 4th | 6PM – 8PM
The City of Beverly Hills Concerts on Canon returns to Beverly Canon Gardens on Wednesday, August 4, for its kick-off concert and will run every Thursday thereafter through September 9.
16 Essential Hollywood Restaurants
Wondering where to eat in the heart of LA's historic movie-making district?
Best of L.A. 2021: All the Best Things to Eat, Shop for, and Do
"From vets to vintage shops and tacos to toy stores, Best of L.A. is back with a brand new batch of the city's finest fare"
Lifestyle Tips & Tricks
Don't Overlook These Hidden Costs When Rushing to Buy a Home in a Hot Market
In a housing market where almost half of U.S. homes sell within a week and prices are climbing at a rapid clip, it's easy for a buyer to overlook hidden costs in the quest to land a new home.
That's all the more reason buyers – especially first-time buyers – should step back, breathe and consider all the costs involved.
The Best Vegetables and Flowers to Plant in August
If the idea of gardening in the summer isn't sitting well with you this year, or if you've just been too busy to actually start your garden, don't worry. The crisp fall season is a great time to grow a slew of vegetables and flowers!
The 26 Best Curb Appeal Ideas for Every Budget
Despite what you might think, improving a home's curb appeal doesn't have to cost a fortune. There are many tricks that real estate agents use to make their listings look great and sell faster on a budget. No matter what your budget is, there are ways to make your listing shine.