Happy June! Here's wishing you a happy summer that's filled with lots of sun and fun all around. Read on for everything you should do this month and discover lifestyle tips curated just for you.
Real Estate in the News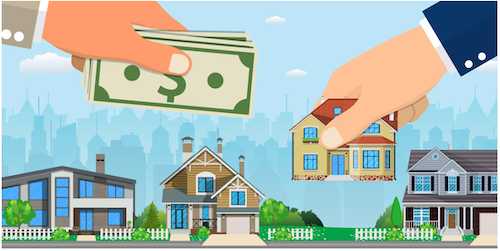 Buyers Expect the House Hunt to Get Easier
Thirty-three percent of prospective buyers recently surveyed are hopeful that it will be easier to find a home over the coming months—an improvement from 25% who said so a year ago, according to the latest Housing Trends Report, produced by the National Association of Home Builders. Still, the majority (61%) of buyers expect home searches to become more difficult or stay the same in the future.
But why are some buyers more hopeful? Learn more from Realtor Magazine
Local Events
World Ocean's Day Beach Clean Up
To celebrate World Ocean's Day, Role Models Management, YES AND, Ohmeals and Discover Management have partnered up in organizing a beach clean up. Learn more about joining here!
Museum of Dream Space
Museum of Dream Space is the first museum mainly exhibiting digital art in the United States. The aim of MODS is to provide immersive, magical and unique art appreciative experiences to visitors. Learn More at Mods-Museum.com
Beverly Hills 2021 Tour d'Elegance
June 20, 2021 | 10 AM – 11 AM
Tour d'Elegance is a reimagined version of the annual Concours d'Elegance Father's Day car show on Rodeo Drive.This year's procession will be approximately 2.8 miles, beginning at 10 AM at the Petersen Automotive Museum and continuing through Beverly Hills.  Learn More at LoveBeverlyHills.com
Lifestyle Tips & Tricks
Gardening for a Great Cause
Many people are facing food insecurity due to the economic impacts of the global pandemic. Did you know that many local food banks will take fresh produce donations? If you're a gardener, consider growing a few extra plants and donating the surplus food – small, pandemic victory gardens can help fight a big problem.
Use the hashtags #CreateFoodSecurity, #TheFoodSecurityProject as you share your growing gardens on social media! If you don't have a green thumb, support The Food Security Project started by Compass Boulder Agents, Catherine & Andy Burgess.
30 Outdoor Bars That Will Tempt You to Sit and Sip
From pergola-covered and perched on a hill to open-air and oceanside, these outdoor bars are the ultimate destinations for at-home relaxation.