ANGELINO HEIGHTS
Los Angeles is home to a variety of eclectic architectural style homes, vibrant neighborhoods and unique hidden gems. One of the city's most distinctive neighborhoods, Angelino Heights, showcases three of the most historical styles of homes: Victorian, Turn of the Century and Revival.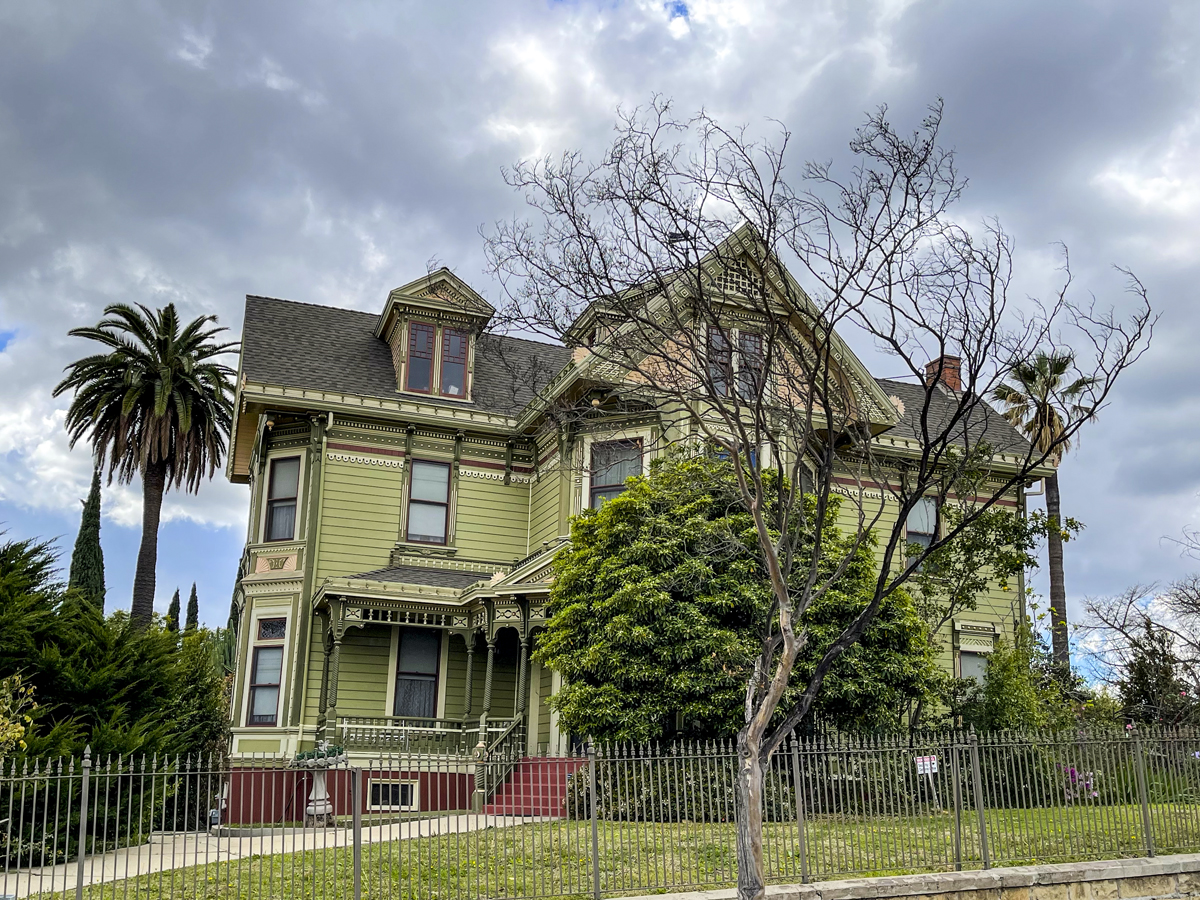 Founded in 1886, the neighborhood is the second oldest district in Los Angeles and houses many notable examples of Victorian architecture of the Eastlake and Queen Anne styles. The Eastlake movement was a nineteenth-century architectural movement started by British architect and writer Charles Eastlake. Characteristics of Eastlake houses include lathe-shaped wooden forms and mechanical jigsaw wooden forms. Porch posts and railings that have intricate wooden designs and curved brackets and scrolls are placed at corners.The façade of Eastlake homes includes "perforated gables and pediments, carved panels and a profusion of beaded spindles, and lattice work found along porch eaves." Mansardic porches are another characteristic and have wrought iron crestings. The color combination of the houses emphasize the contrast between the lighter colors of the details and the darker colors of the house body. (source)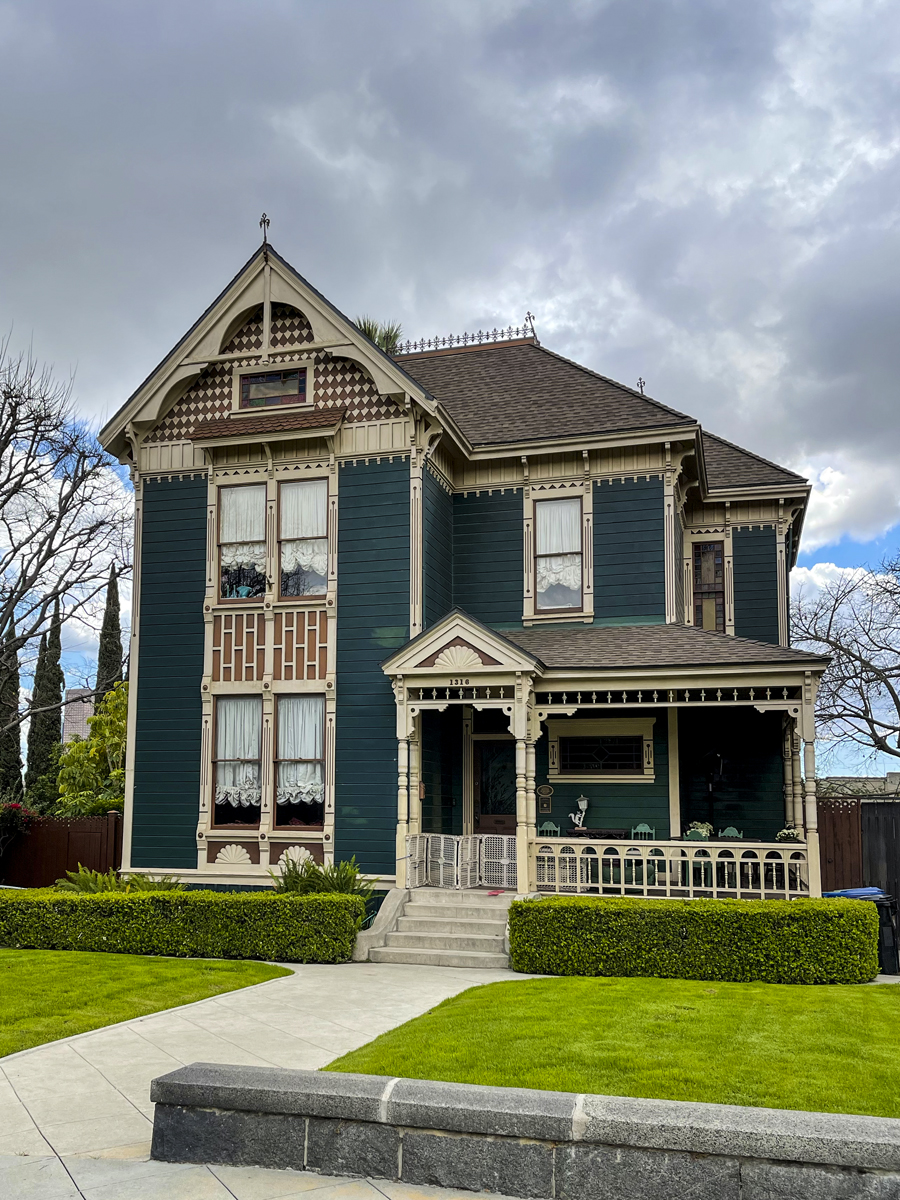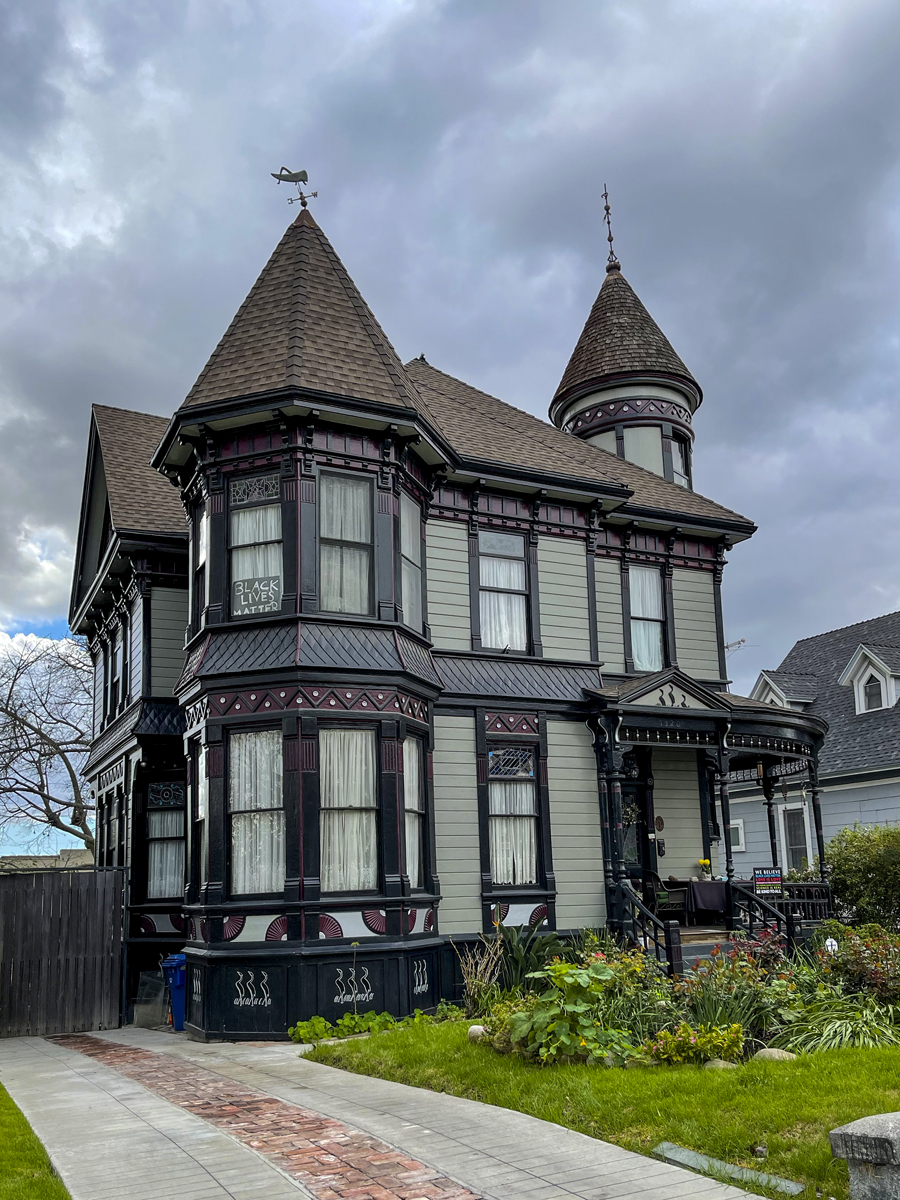 Queen Anne style homes were one of a number of popular Victorian architectural styles that emerged in the United States during the period from roughly 1880 to 1910. Key characteristics of this architectural style include an asymmetrical façade, round, square, or polygonal towers, shaped and Dutch gables, a porch covering part or all of the front facade, including the primary entrance area, a second-story porch or balconies and wooden or slate roofs.
Angelino Heights' famous Carroll Avenue is also home to a number of other architectural styles including Craftsman, Bungalow, Mission Revival, Art Deco and Colonial Revival style homes. The significance of the neighborhood led it to becoming recognized as a historic district by the city of Los Angeles, requiring homeowners to follow strict guidelines to keep in style with the neighborhood's design.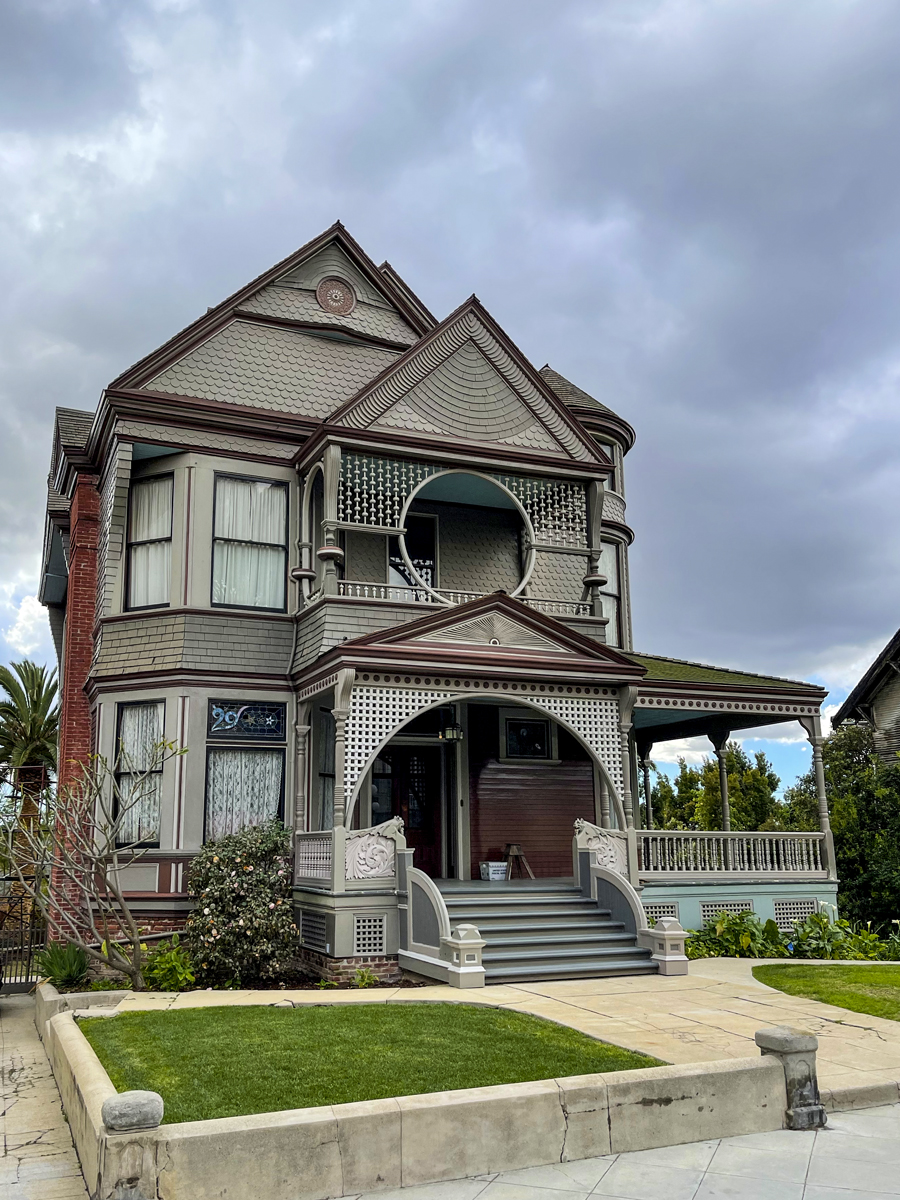 One of the most notable homes in the area can be found at 1345 Carroll Avenue. The Sanders House was used in Michael Jackson's Thriller music video, as well as in the tv show Charmed and the movie Teen Witch. Additionally, the Morales family home at 1300 Carroll Avenue is another LA county landmark. The East-lake style home was occupied by Tom Morales, who spearheaded the preservation of Victorian Era homes in Los Angeles. His efforts have been so appreciated, that Angeleno Heights named Tom Morales Square after the Chair of the Angelino Heights Preservation Overlay Zone.
If you are interested in Victorian architecture, then Angelino Heights is definitely worth a visit.