October is here which means it's time to add bonfires, pie baking, and pumpkin carving to your fall to-do list. Read on for everything you need to know this month & discover lifestyle tips & tricks curated just for you. Enjoy!
Real Estate in the News
Sanitizing Butlers, UV Robots, Disinfection Rooms: 'Covid Cleaning' Solutions Are The Latest Luxury Amenities
Mudrooms are out.
Instead the real estate world is giving a hearty welcome to disinfection rooms—the same physical space that mudrooms took up in a house, but now they're being rebranded as a place for homeowners or their guests to take steps to prevent any possible covid germs from being spread. Read the story here.
Local Events & Happenings
Roberta's Brings Nationally-Known Wood-Fired Pizzas to Venice All This Month
One of the most well-known pizzerias in America, Roberta's, is coming to the beach. The wood-fired pizza option is popping up outside at Townhouse in Venice, the historic bar hangout right on Windward Avenue. Learn more here.
LA County's Breweries and Wineries Can Now Reopen for Outdoor Service
County supervisors gave approval to breweries and wineries to open next week on October 6 for outdoor service, providing much-needed relief for businesses that have been closed continuously for over six months, according to KTLA News. Measures such as reservations, social distancing, limited hours, and other safety measures will still be in place to prevent the spread of COVID-19. Supervisor Janice Hahn introduced the motion to allow breweries and wineries to reopen in LA County, noting the county did not see a spike in coronavirus cases after Labor Day. Read the story here.
Lifestyle Tips & Tricks
11 Clever Storage Ideas for Your Strewn-All-Over Shoes
Let's face it—revamping your shoe storage isn't nearly as exciting as overhauling the pantry. Restacking your spices is an instantly gratifying, Instagram-worthy project, but the shoes you hide in the back of your closet just don't seem as pressing. Get your organization tips here.
13 Cozy Fall Centerpieces to Warm Up Your Table
Centerpieces—be they at a wedding or just a static, steady feature on your dining table—have a reputation for being rather fussy. Many of them are also very obviously seasonal: sunflowers and cacti for summer, red berries and coniferous branches in winter. Get tips on how to decorate for fall here.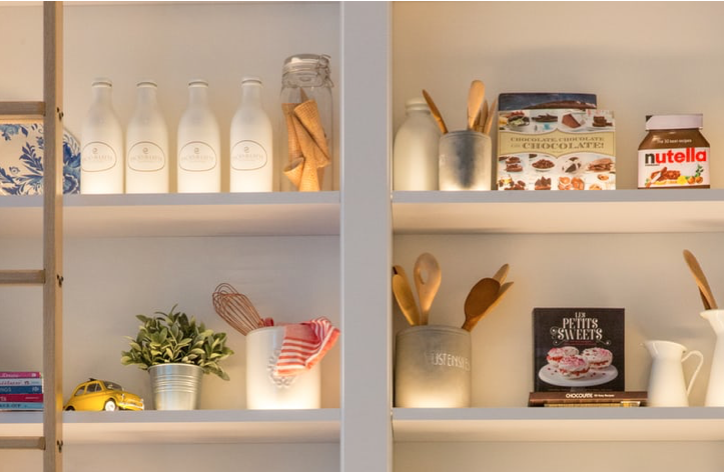 16 Small Pantries Big on Smart Storage Solutions
If you've been on Netflix lately, you've probably seen that the geniuses behind The Home Edit recently released their very own show, called Get Organized with the Home Edit. Over the course of the first season, Clea and Joanna help everyday people, as well as celebrities like Reese Witherspoon and Khloé Kardashian, embrace organization throughout their homes. Get tips on how to organize your pantry here.