New Years Reset: The Top 5 Wellness Trends of 2020
January 20th, 2020
Start the new year by incorporating these top wellness trends of 2020 into your routine. From skincare upgrades to new practices you can incorporate from the comfort of your own home, there is a multitude of ways you can practice mindfulness in the new year.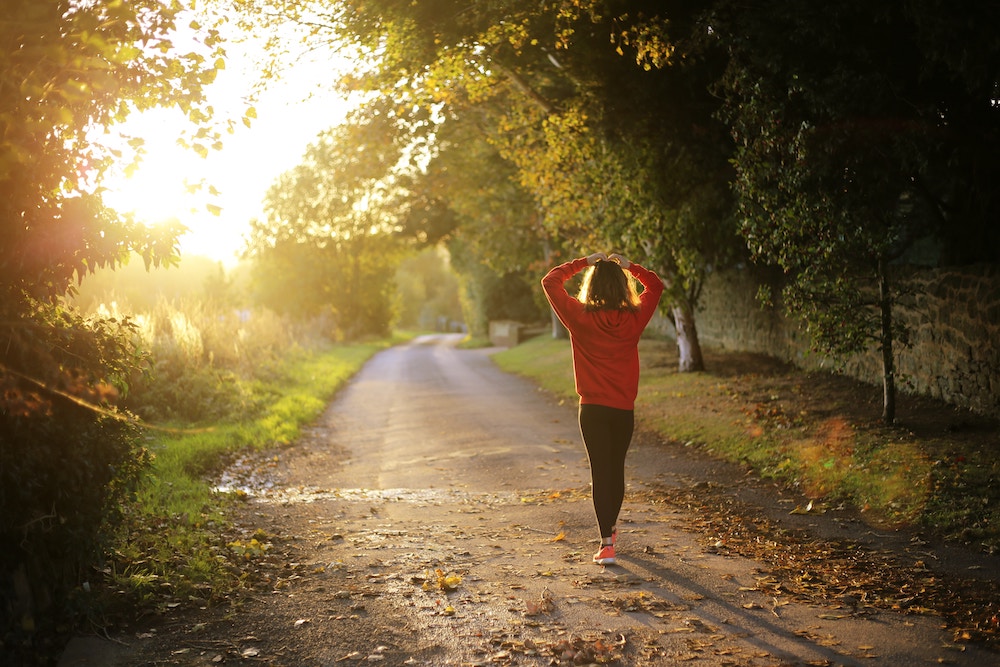 1. CBD Skincare
CBD has become the key ingredient in wellness products in 2019. From sleep assisting gummy bears to drops you can add to your morning tea for an anti-anxiety boost, there are plenty of products to choose from containing the non-psychoactive cannabis ingredient. When added to skincare, CBD can help fight inflammation, reduce muscle soreness and of course, provide calming effects. Try Kiehl's Cannabis Sativa Seed Oil Herbal Concentrate to calm acne prone skin, the Cannuka CBD Cleansing Body Bar to cleanse and calm your body while leaving skin hydrated and the Kana Skincare Lavender CBD Sleeping Mask to heal, hydrate and brighten your skin while you sleep.
2. Sound Bath Healing
Sound and Reiki Energy Healing are forms of vibrational medicine which help to re-establish balance and flow of vital life force energy. The vibration and sound promotes self-generative healing, relaxation and restoration. This incredible energy healing combination can help release emotional baggage, stress, grief, anxiety and even pain. You can sign up for a sound bath at The Den Meditation in Studio City, Unplug in Brentwood and The Soundbath Center in Eagle Rock.
3. Virtual Wellness
As our schedules get busier, and traffic gets worse, no one wants to spend hours commuting to and from a workout or meditation, when the act of wellness becomes more stressful than it is enjoyable. Boutique studios have hopped on the streaming bandwagon, and now you can get your favorite workouts streamed live into your home. From classes like Dancebody, Tracy Anderson Method and Peloton, to products like Mirror and apps like Fitplan and SWEAT, you can get the same quality of workout from the comfort of your living room.
4. Breathing Apps
Science has proven that meditation is the ultimate form of self care, that can be done anywhere from a road trip to a plane ride, to just before bed. There are countless meditation apps that can be downloaded to your smart phone to help you get into the habit of practicing mindfulness and breathing on the go. The Mindfulness App is free and offers an introductory five-day guided practice and introduction to mindfulness to help you get started, as well as timed guided or silent meditations from 3 to 30 minutes. Similar apps include, Calm, Headspace and Insight Timer.
5. Wellness Retreats
The definition of vacation means something different for everyone and with the rise of the trend in wellness, retreats have become more popular than ever. If you are local to the Los Angeles area, a simple road trip can lead you to some of the best wellness retreats in the world. The Golden Door in San Marcos, California offers retreat packages including personal fitness and nutrition programs, meditation sessions, bathhouses, hiking and golf- all that you need to unwind and relax. The Ranch Malibu offers 4 to 10-day luxury fitness retreats designed to promote weight loss, health and wellness. Ideal for solo, couple or group vacations. The Esalen Institute in Big Sur offers a unique wellness experience in one of the most beautiful locations in the world. Themed retreats include yoga, meditation, art classes, hot spring baths and a healthy curated menu prepared to fit your dietary needs.