August 31st, 2020
Real Estate in the News
Multiple Offers And Bidding Wars Return To California's Luxury Market
Multiple offers and bidding wars return to California's luxury market. Despite a severe economic downturn in many sectors, California's luxury real estate market is on a high. Read the full article here.
Local Events and Happenings
12 beachfront Airbnbs in L.A. for a coastal escape
Whenever we visit one of L.A.'s best beaches, we come away wishing we lived there. Sure, you could check into a hotel on the beach, but it's just not the same. But these beachfront Airbnb rentals—these are probably the closest we'll ever come to being able to afford an apartment on the water. So we got to searching to pick out some of the best beachfront Airbnbs along the L.A. coastline, from Malibu down to Long Beach. Learn more here.
All of L.A.'s outdoor movies in one calendar
This year is all about the drive-in movie theater. And sure, things might be a little different (we're pretty sure we never uttered the phrase "social distancing" last summer) but moviegoers can still pack together some picnic food and catch films both old and new. (If you're looking for a fun date idea, this one takes the cake.) Check out the calendar here.
The best tacos in Los Angeles
We live in a taco lover's paradise. From Santa Monica to Commerce, Compton to the Valley, the streets are paved with tacos. Los Angeles is where people from across the country flock to try every possible variation: from crab to carnitas, $8 tacos at a cheffy pop-up to $1 tacos at a perennial favorite in an alleyway, new California cuisine to tacos auténticos representing regions all over Mexico. Whether you're a visitor or a local, if you want to get intimate with this city, skip the tour of where the stars live and take a tour of the best tacos in Los Angeles. Click here for the full list.
Lifestyle Tips & Tricks
A Professional Baker's Tips for a Clean, Calm Kitchen
The first step to better, happier cooking? Setting up a tip-top kitchen. We're talking one that's stocked with essential tools and ingredients, organized so everything you need is close at hand, and sparkling-clean from floor to ceiling. Food52 is here to make it happen. Check out these tips from Boston-based chef and cookbook author, Joanne Chang here.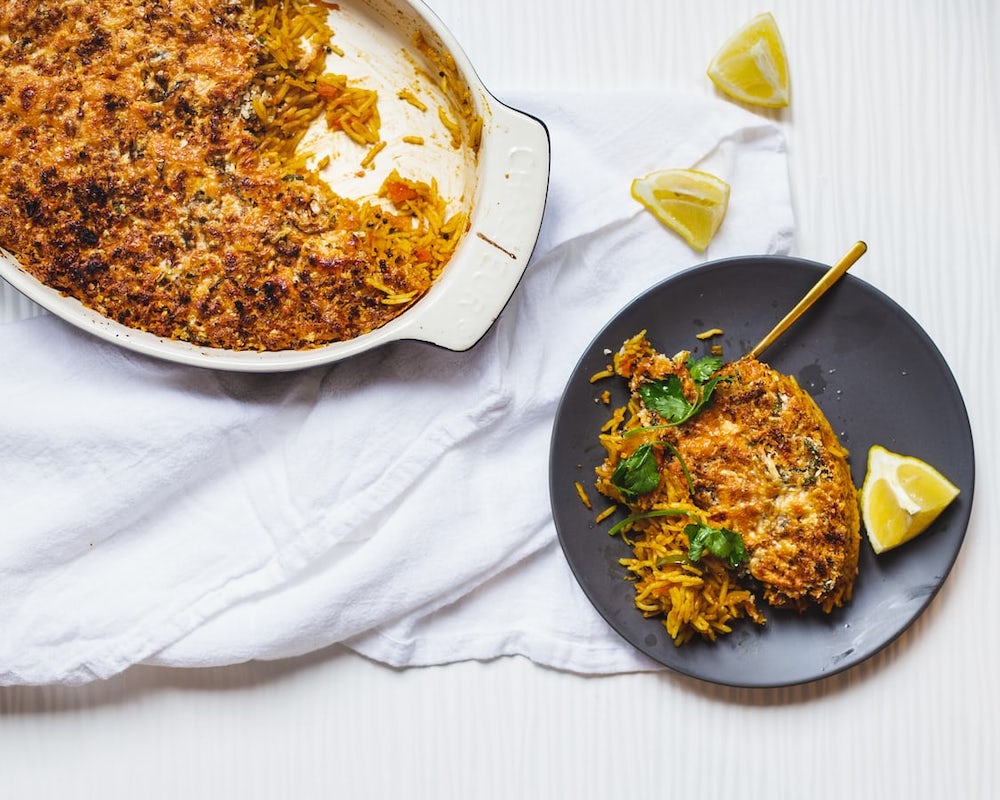 The 17 Best Instant Pot Recipes to Cozy Up With This Fall
If patience isn't your virtue, then these hearty fall Instant Pot recipes are perfect for you. Waste no time in the kitchen and make perfectly tender beef, rich chocolate cakes, and comforting macaroni and cheese dishes in a matter of minutes to feed the whole family. If you haven't already invested in this multi-functional appliance, then these recipes may convince you otherwise! Check them out here.
18 Dreamy Small Bathrooms So You Can Finally Embrace Your Own
I'm clearly far from the only person who is working with a teeny bathroom space, and the internet's home decor experts have found so many ingenious ways to make small bathrooms feel fun, personalized, and welcoming. Here are some of the dreamiest IG bathrooms I've found so far! (Spoiler alert: A lot of them are in Europe, where bathrooms are actually closet-sized.)