January 28th, 2020
The 5 products you need to start your new year off on a healthy note. From practicing sustainability, to eating better and practicing mindfulness, it is easier to buy better quality products that will last the test of time.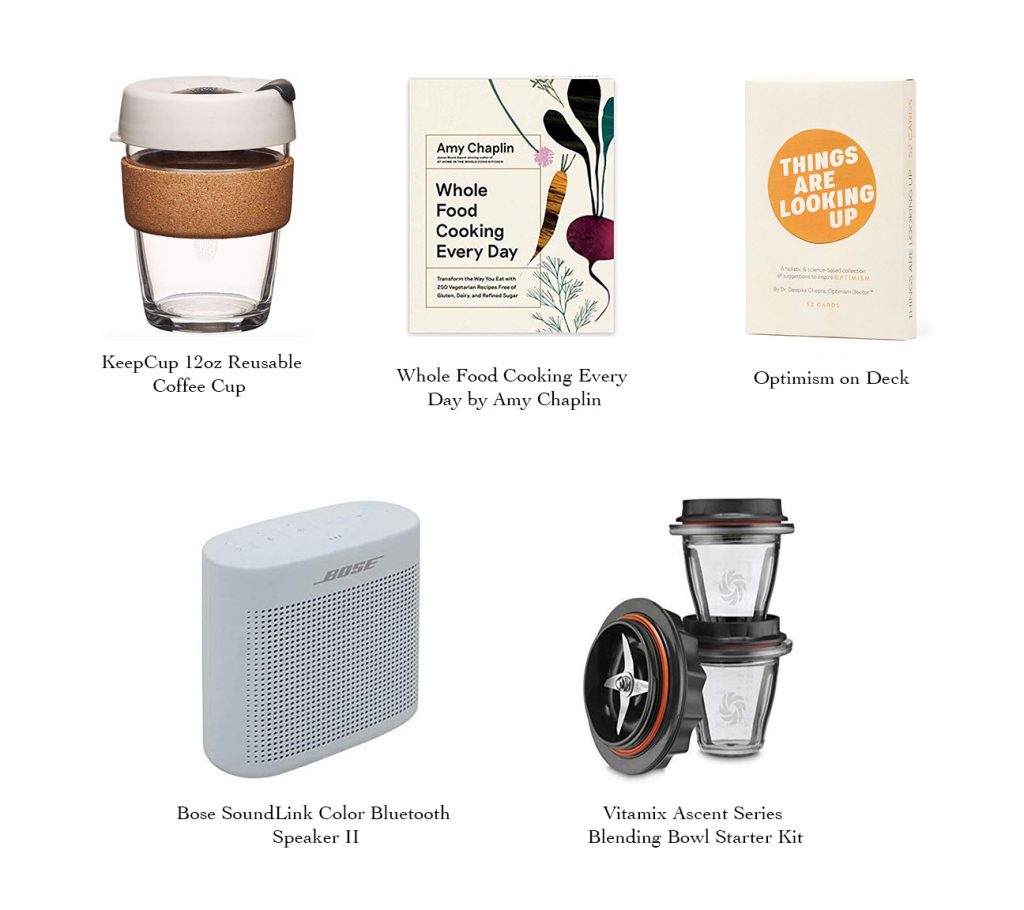 KeepCup 12oz Reusable Coffee Cup
Keepcup's mission is to encourage the use of reusable cups. The company delivers sustainable, fit for purpose products and challenges convenience culture. Started in Melbourne in 2009 and opening their Los Angeles warehouse in 2013, KeepCup is a stylish and efficient way to bring your coffee to work.
Whole Food Cooking Every Day: Transform the Way You Eat with 250 Vegetarian Recipes Free of Gluten, Dairy, and Refined Sugar by Amy Chaplin
Chaplin shares her strategies, key recipes, and techniques for eating well day in and day out. Learn to nourish your body with simple yet satisfying recipes that are all gluten-, dairy-, and refined sugar-free.
This deck of cards is no game. It's the happiness-boosting toolkit of professional psychologist Deepika Chopra—best known as the optimism doctor—who wrote these fifty-two suggestions based on her years of helping clients get to the sunny side. On each card, you'll find a mindfulness practice to cultivate good thoughts—to keep on your desk, carry with you, or pass off to a friend who deserves a lift.
Bose SoundLink Color Bluetooth Speaker II
From the pool to the park to the patio, this speaker's rugged, water-resistant design lets you enjoy the music you love in more places. Voice prompts make pairing easy, and up to 8 hours per charge keeps your playlists playing. Despite its size, it delivers big sound. Wherever you are. Perfect for streaming a meditation or workout.
Vitamix Ascent Series Blending Bowl Starter Kit
Pair these blending bowls with your Ascent Series blender to create small batches of dips, baby food, smoothie bowls, and salad dressings, then immediately serve, store, or pack them in lunches. The convenient size is also perfect for quickly chopping ingredients like garlic and onion.